You'll Be Glad to Have Read "I'm Glad My Mom Died"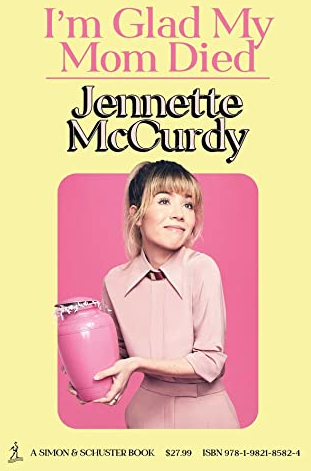 Many people wish for fame, but few experience it. Those who do are plunged into a world of lavish vacations, cheering crowds, billboards, fake smiles, suffocating restrictions, and ignorant paparazzi and fans. Deb McCurdy was a part of the first group – but she made sure that if she couldn't be a part of the second part, her daughter, Jennette McCurdy, would be.
Jennette McCurdy, who many may recognize from her appearances in the hit Nickelodeon shows iCarly and Sam and Cat, never wanted to be in the spotlight – she preferred writing screenplays to acting in them. However, she grew up as a child who was eager to please her mother, who always told her that she was her best friend. No one else in her family seemed to understand her mother as well as she did – they didn't recognize which of her expressions meant that her mother was angry with her father, or her grandfather, that she was faking excitement, or that she was elated – so she always took the responsibility to make her mother happy and keep her as stable as possible. So, if acting made her mother happy, she would do it, no matter how uncomfortable that it continued to make her. 
Now, after the death of her mother, Jennette McCurdy has recorded the experience in her memoir, from her earliest memories of her mother showing VHS tapes of her sick with breast cancer to her children even after she'd recovered, to the first minor auditions her mother dragged her along to, to the later roles that made her into a star, and finally to what life was like after her mother's death. Throughout, she details the habits of her overbearing mother that only got worse as she grew up, her constant, conflicting desire to please her, her relationship with the Mormon church, and her struggles with mental illness.
I'm Glad My Mom Died has been met with enthusiastic feedback since its release – it's spent numerous weeks on the New York Times bestseller list for adult nonfiction, has been nominated for a Goodreads Choice Award in the category of "Best Memoir and Autobiography", and is ranked 29th on Barnes & Noble's list of their top 100 bestselling books.
This feedback is well-deserved. I'm Glad My Mom Died is equally witty and heart-wrenching and is truly unforgettable, even for those who may not have seen any of the shows that McCurdy has starred in.
In it, Jennette McCurdy is incredibly vulnerable and honest about these difficult topics. Her decision to not reflect as her present self during any of the descriptions of her childhood but describe them exactly as she would if she had written them then gives them an even stronger emotional effect on the reader in that they come to realize just how convinced she was that she must make her mother happy at all costs. Additionally, the short sentences and chapters give the memoir a steady, uninterrupted flow that allows for the reader to feel immersed in the story, which further adds to the emotional weight of it. Because of the use of these techniques, I'm Glad My Mom Died is sure to have a strong emotional response from any reader, not just those who remember McCurdy from the television shows that she starred in. 
The most emotional anecdotes about her childhood are often done in isolated sentences that relate to the topic broadly, on a scale wider than whatever event she has just described. This makes them have a larger impact in that they stick out to the reader more. Additionally, the certain tone of these sentences, which are often justifications of her mother's actions, make the reader realize the long-term impacts of them even when they are not explicitly stated. This also allows for this memoir to have an aspect of relatability for readers who might have similar experiences in that those sentences might be very similar to ones that they had thought of themselves.
This makes reading the book challenging to read – it's not a good choice for someone looking for a good book to escape into and forget the world around them, or to read in one or two sittings. However, the ability of a book to make the reader feel as strongly as this one does is a sign of skilled writing and storytelling, and for those who are willing to commit to that sort of emotional undertaking, it is a great memoir to pick up.
Leave a Comment
About the Contributor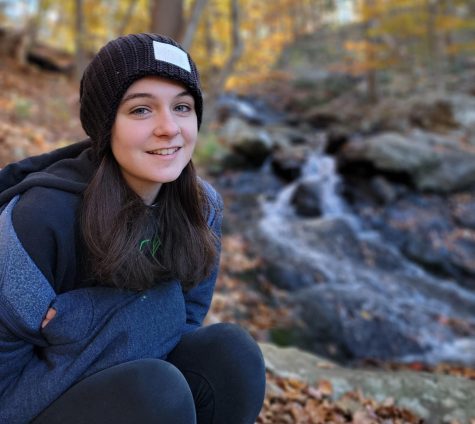 Dakotah Hubbard, Staff Writer
Dakotah is a junior and a Journalism I student this year. She is very excited to be joining The Paw for her first year as a staff writer. Outside of writing,...