TV Writers On Strike
You may have noticed the absence of new episodes of late night shows like The Tonight Show Starring Jimmy Fallon or Late Night with Seth Meyers. The cause of this halt in television is that many TV writers part of the Writer's Guild of America, or WGA, have gone on strike.
Every three years, the WGA meets with the Alliance of Motion Picture and Television Producers (AMPTP) to discuss the terms of their contract, including stances on "minimum pay, health insurance, and workplace safety" (via CNBC). However, this year, the two failed to compromise on the presented issues, resulting in a strike.
These issues were largely focused on concerns about writers' pay in the advent of a new age of technology and television. Streaming services are becoming increasingly popular, but episodes made for those streaming services are not aired a second time like those made for cable television might be, causing writers to lose residuals. According to an article published by Variety, the WGA has talked about fears of the television writing profession becoming a "gig economy" where employment is completely freelance without the benefits or protections offered by full time employment. Furthermore, the lengths of seasons of television shows have been decreasing, and fears have also been increasing about the potential of artificial intelligence software replacing TV writers.
As a result, the WGA has requested that regulation of AI be included in the contracts. They have also requested that staffing minimums should be set to six writers per six episodes of a series, increasing by one writer for every two additional episodes, and that the duration of these writing periods be guaranteed. However, the AMPTP declined this request, justifying it with the conclusion that production costs are already too high and cannot afford to include such alterations. Still, on May 3rd, the AMPTP told CNBC that "The AMPTP member companies remain united in their desire to reach a deal that is mutually beneficial to writers and the health and longevity of the industry, and to avoid hardship to the thousands of employees who depend upon the industry for their livelihoods."
Television and movie writers are not the only components to their field, and their protests, which have temporarily stopped shows such as Stranger Things, Cobra Kai, and The Handmaid's Tale from being written or produced, have had significant negative impacts on those of other professions, such as prop distributors. "If it goes to the six-months mark, we'll potentially have to shut our doors after 108 years. I am for the strike, I understand it. But sometimes people don't understand the bigger picture of how many people it's going to affect," said Keith Hernandez, the owner of Earl Hays Press, which rents printed props such as license plates, according to the Washington Post. The decrease that they are facing in terms of customers is especially harmful coming out of the coronavirus pandemic, during which they had to overcome similar struggles that some are still coping with.
A writer's strike led by the WGA last occurred in 2007 as a response to conflicts over residuals for DVDs and pre-streaming available on the internet. It lasted one hundred days.
Leave a Comment
About the Contributor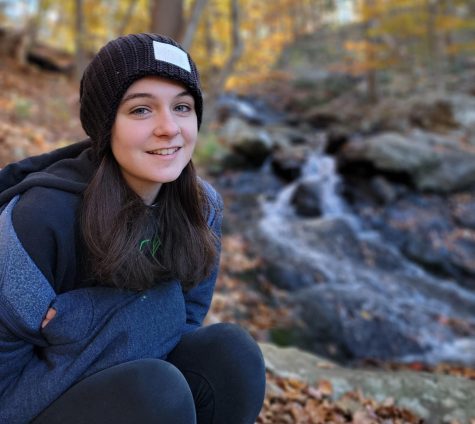 Dakotah Hubbard, Editor-in-Chief
Dakotah is a senior and a Journalism II student this year. She is very excited to be returning to The Paw for her first year as an Editor-in-Chief. Outside...