West Morris Students Prepare Dinner to Honor Cancer Survivors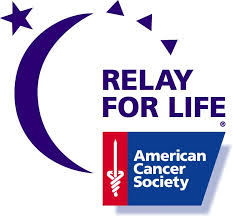 Hang on for a minute...we're trying to find some more stories you might like.
Many West Morris students plan to participate in Relay for Life which will be held on June 12th. One group of students in particular has taken it upon themselves to host a dinner before the event that will commemorate cancer survivors and caregivers in the community. While the dinner will be in honor of those who have battled with cancer, any member of the community is welcome to join them.
Relay for Life began in Tacoma, Washington when Dr. Gordy Klatt decided that he wanted to find a way to accumulate a larger sum of money to donate to cancer research than had previously been given. In mixing something that he loved doing, which was running, and raising money for his American Cancer Society office, he created what is now known as Relay for LIfe.
Today, Relay for Life is an event that members of various communities around America participate in. The function allows people to both commemorate those who have struggled, or are still struggling with cancer, and raise money for the American Cancer Society.
West Morris students are known to be major participants in the event.
Kelly Prussack, a member of one of the many Relay for Life teams, reached out to The Paw and asked if we could spread the news about the dinner that she and her team members will be hosting before the event takes place on June 12th which will honor cancer survivors. The dinner will begin at about 5pm which will be followed by a ceremony to celebrate cancer survivors.
" It would be great to have the school and community involved," says Prussack.