U.S. Journalist Imprisoned in Iran Freed and Now Filing Lawsuit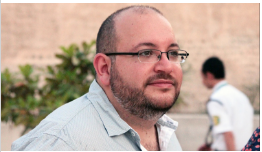 Hang on for a minute...we're trying to find some more stories you might like.
Jason Rezaian is a journalism from the U.S. who reports for the Washington Post. Since 2008 Rezaian had been in Iran as a journalist, and in 2012 he became the Posts Tehran correspondent. In 2014 Rezaian and his wife were arrested in Iran, he was convicted of espionage.
Pic- thewashingtonpost.com
Rezaian was officially arrested in Iran on November 22, 2015. He was held at Evin Prison, it is a detention center in Tehran known for holding political prisoners. He was held in Iran up until January 16, 2016.
WMC senior Holly Wagner said, "It's difficult to imagine what it would be like to be held captive in another country that doesn't have the same freedoms as the United States."
While being held in Iran, there were also 3 other American prisoners being detained. In July of 2015 a journalist had asked President Obama why he was "content" with the Iran Nuclear Deal that was leaving 4 Americans being held captive in Iran. President Obama was not happy with the question and responded that it was "nonsense" that he was content with that.
Rezaian's brother, Ali Rezaian, started a petition on change.org that recieved more than 530,000 signatures from people around the world. He handed this to the Iranian consulate on December 3, 2015.
Jason Rezaian has recently filed a lawsuit against Iran. The lawsuit claims that he was taken hostage and psychologically tortured for the 18 months he was held in Iran. He claims he was targeted to gain advantage in an exchange and to get concessions from the U.S. government.
Rezaian and his family are asking for an unknown amount of money for damages under the "terrorism exception" to the Foreign Sovereign Immunities Act. Jason and his wife Yeganeh suffered terrible and inhumane treatment while held in Iran. They now live every day constantly being reminded of the horrors they experienced.

Hang on for a minute...we're trying to find some more stories you might like.
About the Writer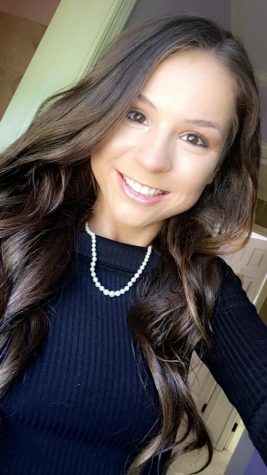 Madison Donaldson, Webmaster
My name is Madison Donaldson, I am a senior and this is my second year in Journalism. I've taken journalism because I am interested in majoring in Journalism...