Tour Bus Crash Devastates with 13 Deaths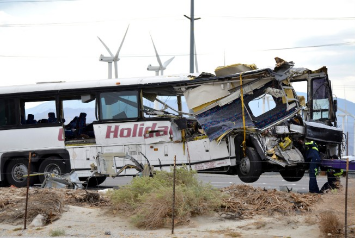 Hang on for a minute...we're trying to find some more stories you might like.
In the early morning of Sunday, October 23rd, 13 lives were taken in a gruesome highway accident.  A tour bus in Palm Springs, California was traveling home from a casino carrying 43 passengers when it failed to slow down for construction occurring on the roadway, resulting in it colliding with a tractor trailer in front of it.
The tour bus was a 1996 MCI bus operated by USA Holiday, the only bus operated by this company. Its lack of seat belts are the most likely cause for the crash's disastrous effects. Along with the 13 deaths, 31 passengers suffered injuries.  Passengers sitting towards the front of the bus suffered the worst injuries and more fatalities, as the bus slammed fifteen feet into the tractor trailer. It took firefighters two hours to separate the two vehicles and had to use ladders to pull out the passengers.
A chief with the California Highway patrol was shocked by this crash. He said at a news conference: "In almost 35 years, I've never been to a crash where there's been 13 confirmed fatal accidents." The 31 injured passengers were sent to different hospitals around the area.  Five passengers were in critical condition, three were in serious condition, and the rest received care for minor injuries. WMC student Danielle Bogdan said, "I saw this on the news and I was shocked at how many people had died and been injured."
Debris from the accident was still being cleaned up into Sunday afternoon. Interstate 10 remained closed for several hours following the incident, re-opening at 4 pm.

Hang on for a minute...we're trying to find some more stories you might like.
About the Writer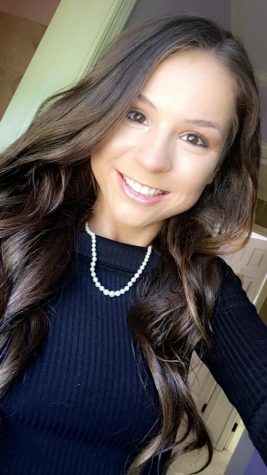 Madison Donaldson, Webmaster
My name is Madison Donaldson, I am a senior and this is my second year in Journalism. I've taken journalism because I am interested in majoring in Journalism...