Central Boys Varsity Soccer Beats Roxbury in an Overtime Thriller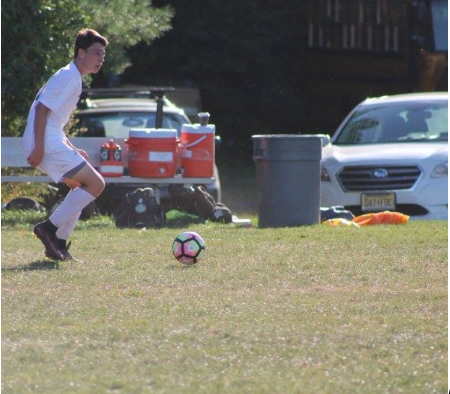 Hang on for a minute...we're trying to find some more stories you might like.
The heat may have been unbearable but the Wolfpack managed to press on beating the Roxbury Gaels 2-1.
During the first half of the game the two teams found themselves in a stalemate, trading blows, trying to take a quick lead against the other.
It wasn't until the start of the second that number 4, Korbin Torres, from Roxbury scored a goal in the 32nd minute to break the stalemate.
It was Central on the offensive from that point on.
In the 29th minute, sophomore, Giordano Carbini ,broke the losing score and tied it all up at 1-1.
Only five minutes later was it senior, Paddy Doyle, running downfield scoring again for the Wolfpack.
But soon after the goal was scored the referees called it off, bringing the score back to 1-1. In the 9th minute, another sophomore, Jan Adolph, scored the final goal of regulation making the score 2-1.
Following regulation, two minutes of added time were played. As the Gaels tried to claw their way back to a tie, Central's stupendous defense fought off every attempt to try and tie up the game. It was a great effort from both sides, but in the end it was our own Central soccer team that came on top.