Veterans Visit WMC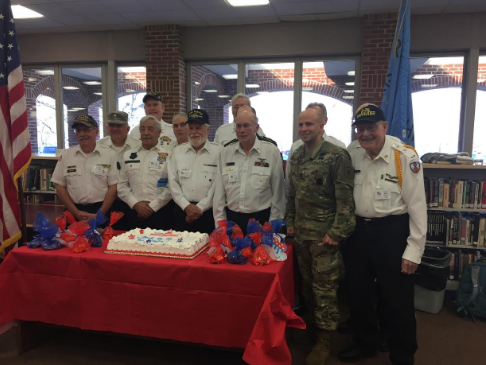 Hang on for a minute...we're trying to find some more stories you might like.
Lets all be clear about one thing, being in the military does not mean being in combat. This is one thing that was stressed by the Veterans that came to talk to students at WMC about serving in the military. In fact, combat is only a small part of the military, a lot of it is desk work, done by doctors, lawyers and engineers. There is now also a growing field in cyber warfare and protection in the military, a necessity that can be seen through the recent cyber attacks.
The importance of education was something that was stressed to the WMC students in attendance of the Veterans assembly more than once by the Veterans. It is extremely important, especially with today's demands to be well educated when entering the military, as many jobs in the military require a college degree or some degree of high level education.
"You have a shot right now in high school to make a difference," said Mr.Paska, one of the soldiers asked to talk, while talking about the importance of education and the roles of student.
Sophomore Jeremy Ashton responses to the event, "It was inspiring; makes me want to be a better person."
The event truly was inspiring. There were Veterans present, who fought in wars as early as World War II, and heroic stories were told about how these men entered the military at all different ages, learning to fly planes, and being in combat.
One thing that was said often was the way the men discovered the important the military and government, while learning the value of education, society, and a structured system. It was obvious throughout the event how important our civil liberties as americans are and the importance of their protection.
Serving officer Erik Totten remarks about the assembly, and the opportunity of sharing his story with young high school students, that it, "Inspires me, and gives the opportunity I never got to plan my future."