Hurricane Matthew Tears Through The South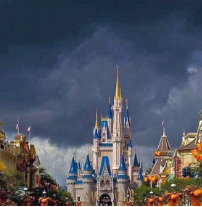 Hang on for a minute...we're trying to find some more stories you might like.
On September 25, 2016, a storm began that nobody could imagine. Hurricane Matthew began in the Cape Verde islands and made its way through the Caribbean, Haiti, Cuba, and finally the U.S. Once it got to the U.S. it was a category 1 hurricane with over 75 mph winds tearing through the Southern states.
Florida, Georgia, Virginia, North Carolina, and South Carolina were all affected by Hurricane Matthew. In Florida the flooding was so terrible it reached over 2 feet above ground level.In North and South Carolina, water levels reached 5 feet over the normal level.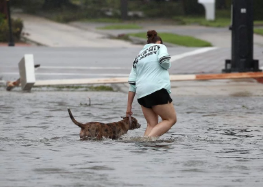 If you thought those flooding reports were crazy, the rainfall reports are even worse. In Fayetteville, North Carolina, the total amount of rainfall from this hurricane was 14 inches, which caused severe flooding. Savannah, Georgia had an unbelievable amount of 17.49 inches of rainfall! In areas that received a lot of rain, the flooding was awful which caused people to be trapped in homes, vehicles, and in the flooded roads.  
With Hurricane Matthew came a devastating death toll. In North Carolina the death toll has now risen to 26, the number in Florida is 12, 4 in South Carolina, 3 in Georgia, and 1 in Virginia. That is 46 innocent lives taken from such a tragic amount. The death tolls outside of the U.S. are even more unbelievable.
We should call ourselves lucky that this storm did not affect New Jersey. After Hurricane Sandy in 2012 we know the devastation and fear it brings. The aftermath of the hurricane is bad enough in the U.S. it's hard to imagine how bad the aftermath is in places such as Haiti. Everything is destroyed, and it will be long before things are back to normal. Whatever help we can give those whether it's a donation or a simple prayer are important.
Pic 1-WTKR.COM                                                                                                                      
Pic 2- Daily Express

Hang on for a minute...we're trying to find some more stories you might like.
About the Writer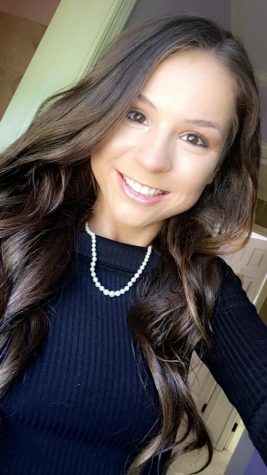 Madison Donaldson, Webmaster
My name is Madison Donaldson, I am a senior and this is my second year in Journalism. I've taken journalism because I am interested in majoring in Journalism...