Wolfpack edges out Roxbury to advance to MCT Finals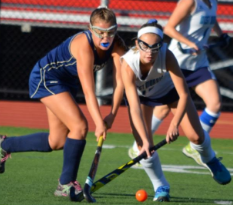 Hang on for a minute...we're trying to find some more stories you might like.
On Saturday, October 15, the West Morris field hockey team faced Roxbury in a competitive County Semifinal match at Boonton High School. West Morris prevailed and came out on top of the Gaels 2-0 with two second-half goals scored by junior forward, Faith Spaziano. This was the third time these two teams had faced each other this season, each time marking a W for the Wolfpack.
The first half proved to be a challenge for both teams, producing a 0-0 score heading into half-time. Roxbury let up 13 corners in the first half, none of which could be executed by a struggling Central offense.
However the second half began and the Wolfpack were unleashed. Stagnancy in corner play was broken and Spaziano scored off the 16th and 24th corners earned by West Morris.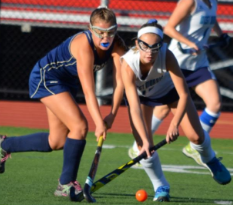 "We can't wait to play and finally have another chance to win counties", said Spaziano, "We have all been working so hard and we deserve to finally come out with this win".
This is the third time in four years that West Morris has advanced to the Morris County finals. In both 2013 and 2014 the Wolfpack fell to Madison High School in the finals. For the past five years, the Dodgers have taken the title but were knocked out in the semi-finals this year by Morristown. West Morris will have a chance to face a different opponent this time around.
The game will be played on Tuesday, October 18 at Boonton High School under the lights at 7:00pm.
Picture Credit:  
Photographer – Maryann Harlow
soar-nj.com
http://soar-nj.com/sports/field-hockey/item/1336-colonials#itemImageGalleryAnchor