75th Anniversary of Pearl Harbor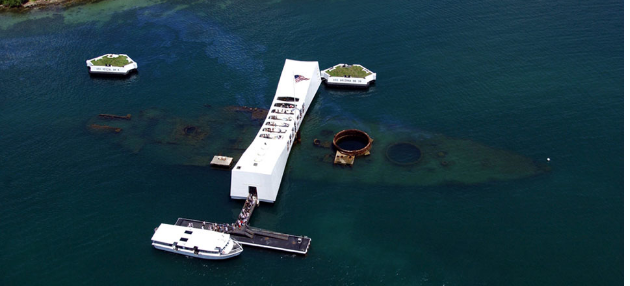 Julia Timan
January 6, 2017
The attack on Pearl Harbor is an event that has been and will be remembered by all for years and years to come. This day will go down as "A date which will live in infamy" and for good reason too- more than 2,000 American soldiers died in the attack and 1,000 more were wounded.
Even with The United States already unhappy attitude towards with how Japan felt towards China, this attack came as a surprise. It was never suspected that Japan would start war by attacking U.S. territory. The naval bases at Pearl Harbor were practically unprotected because of this. This made it inevitable for Japan to attack the U.S. here because they knew how easy it would be. The Japanese wanted to prevent the Americans from being able to retaliate against their armed forces. The attack was finally launched on December 7 at around 8 a.m. When the attack, which only lasted about 2 hours, every American ship in Pearl Harbor was destroyed.
More than 2,000 American soldiers died in the attack and 1,000 more were wounded. Property was also destroyed along with almost 250 airplanes and 20 ships, such as the USS Arizona, USS Oklahoma, USS Maryland, and many others. The damage to these ships and planes was nothing compared to the thousands of lives lost in the attack. Following the attack on December 8, the United States officially declared war on Japan.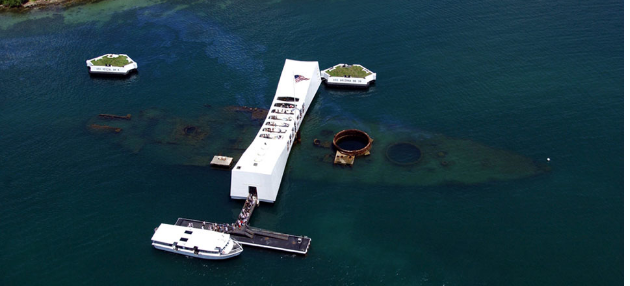 Photo from recreation.gov
The events of this day and the lives lost are still being remembered by many museums and memorials. The USS Arizona Memorial located in Honolulu, Hawaii was built over the actual sunken USS Arizona ship. People from all over the world come visit this memorial to look back in history and learn about the history of Pearl Harbor. Other memorials such as the Battleship Missouri Memorial, the USS Bowfin Submarine Museum & Park, and the Pacific Aviation Museum Pearl Harbor exist and they are all visited by countless amounts of people who still want to remember this day and the ones lost during it.
WMC senior John Timan says, "It was an event than can never be forgotten and I hope it never is."
Veterans who served on this day in 1941 are still being remembered for their bravery and dedication with services and memorials. Swede Boreen, who served on the U.S.S. Oklahoma in Pearl Harbor on that day was the guest of honor at a service in Pinehurst where the mayor presented Boreen with a mayoral proclamation to honor him.
It is an amazing thing that 75 years later the attack on Pearl Harbor is still being remembered in such great ways and hopefully this continue on for years to come and the bravery of those who fought in this attack and those who lost their lives in it will always be remembered.