This Journey is Fire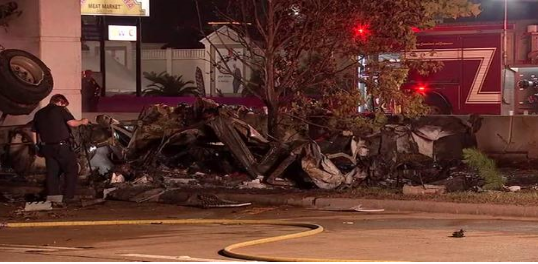 Hang on for a minute...we're trying to find some more stories you might like.
On October 14, in Houston, Texas, a car crash interrupted a family journey. After an 18 wheeler had hit the car, it swerved off road. The father was killed on impact  while the 5- year old only suffered minor injuries. He then proceeded to help rescue his 2-year old brother.
According to HPD both children were taken to Memorial Hermann Hospital. The five-year-old boy suffered minor injuries while his two-year-old brother was injured with severe burns. The Houston Police Department is still investigating

HPD Sgt. James Roque says "The statements we were given were from the five-year-old boy, he is saying his mother was traveling in the RV ahead of them and we have been unable to get in touch with her at this time. She was not involved in the crash and is not at the scene. The five-year-old advised us that he actually pulled his two-year-old little brother out from the 18-wheeler wreckage, The two-year-old had severe burns to the body."