Demarcus Cousin Trade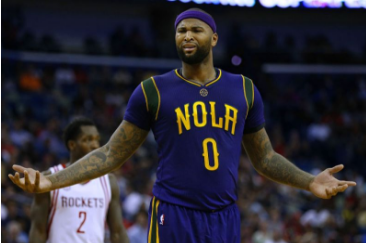 Hang on for a minute...we're trying to find some more stories you might like.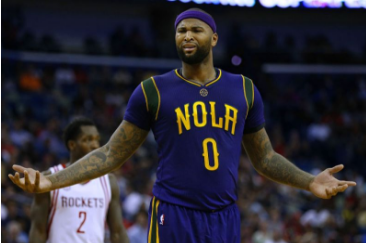 During the NBA trade deadline, the New Orleans Pelicans quired arguably the best big man in the league rm the Sacramento Kings in Demarcus cousins.  
With the Pelicans playing in the Western conference, if they were able to obtain the eighth seed and push themselves into the playoffs, they would be automatically swept by the Golden State Warriors despite having Demarcus Cousins.  
By examining both teams records, the Warriors are currently sitting on top of the NBA with the best record for both conferences at 49-9.
The Pelicans are sitting in 13th place in the western conference's at 23-37 and are 4 games out of the playoffs.
In order for the round 1- Pelicans/Warriors showdown to happen, the Pelicans would have to improve to the eight seed back from a four game deficit behind the Denver Nuggets- barring the teams in the positions ahead of them don't take the eighth seed instead.  
They would also have to break the 3 game losing streak they have been in since acquiring Demarcus Cousins.
Moving forward the Warriors starting five consists of Stephen Curry, Kevin Durant, Klay Thompson, Draymond Green and ZaZa Pachulia.
First, four out of the five Warriors starters are NBA all stars- all but ZaZa Pachulia. So the star power in comparison to the Pelicans is heavily in favor of Golden State.
Also, Golden State has two of the league's last MVP's for the past three years being Stephen Curry who won it in the 2015-2016 season, and Kevin Durant in the 2013-2014 season.
Furthermore, for the last 3 years the Warriors have dominated the NBA. Last season the Warriors won the most games in NBA history with 73 wins and 9 losses and were one game away from winning the NBA Series for a second year in a row, seeing that in the 2014-2015 season they had won.
The "Big Game Experience" is also greatly in favor of the Warriors being they are former NBA champions and are last years runners up.
In conclusion the Pelicans will not be a threat to the Warriors in the long run even with their newest player in Demarcus Cousins. The Pelicans first have to advance to the playoffs where they will face arguably the best team in the NBA and will be defeated.