Spring Sports Preview: Lacrosse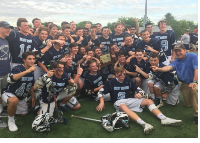 Hang on for a minute...we're trying to find some more stories you might like.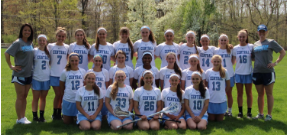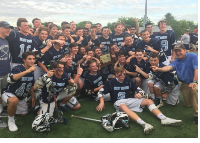 Last season we saw huge success for the Boys West Morris Central lacrosse team as they took on Moorestown to win the Group 3 State Championship and also beat Northern Highlands to win the State sectional. However, the WMC girls lacrosse team didn't get the chance to prove themselves, as they didn't qualify for States due to a point system and ranking. For group 3, which is the group the girls are in, they need to be .500 and be in the top 8. Apparently there was a mess up in the system, and they were not allowed to participate in states, with an unexpected end to a season that had great potential.  
The boys team lost a handful of seniors from last year but they are hoping to go pretty far again. As for the girls team, the seniors have said that they are looking really good so far. Their goal this season is to have a winning record and make it the best season in the past four years.
Speaking for the boys team, senior lacrosse player Cole Draghi said, "Our goal this year is to take it one game at a time and continue to improve throughout the season so we can win another state title."
Pre season for spring sports started on March 3rd and that was the beginning of a multitude of problems for both programs.
The main obstacle has proven to be the lack of playing fields available for both teams. Because of the snow and the poor playing surface of the boy's and girl's fields, they have had to settle for gym time and pay to use facilities like ISP.
The girls team also hasn't had a scrimmage during pre season and may not get one in before the season opener. Before season started, the girls were scheduled to have at least two scrimmages, the first one was cancelled in addition to the second. The girls have no home field scrimmages because the fields aren't ready, and have also been covered in snow for a majority of the month of March. This is tough because March is preseason, so any preparation for the season has to be done within this month. This is difficult because the girls haven't stepped foot on their field, or anyone else's for that matter, holding most of the practices in the gym.   
The boys too have faced their own set of scheduling and cancellations, not nearly as much as the girls though. Their first scrimmage was cancelled due to snow but they were able to reschedule, allowing the boys team to get two scrimmages in so far this preseason. Both games were held at Center Court in Mt.Olive, making them even with the girls having not stepped foot on a familiar field thus far.
Despite all of the difficulties presenting themselves early on, both teams are excited for the season to start and to overcome the obstacles of preseason. The season opener for the girls is March 29th against Chatham, hoping to pull out a win and bounce back from their 12-17 loss against Chatham last season. The boys first game is March 29th at Delbarton, dealing with a similar circumstance as the girls, as they lost 2-9 to Delbarton last year in regular season, and then suffered a hard loss to them again in tournament play. They hope to have a comeback season.    
This season the girls will face Chatham, West Essex, Morristown, Sparta, Mendham, Summit, Mountain Lakes, Pequannock, Mount Olive, and Immaculate Heart during regular season. Making slight changes to their schedule from last year, the girls are hoping, and believe, they will achieve great success this season.
Senior captain, Jackie Drzewinski, commented, "I'm confident that we will make states this year and I'm excited for my last season to be a good one!"
The boys have 3 more games than the girls this season and also play a tough schedule against some of the top teams in this area. Many of the teams they are playing this year have not changed from prior years, keeping with a consistent schedule.
Overall, both teams are in store for exciting seasons. Their preparation through adversity is sure to be a key factor in out-playing tough opponents in close games and will hopefully help to bring some titles to the wolfpack lacrosse programs.