The Driver's Test: Do's and Dont's
Hang on for a minute...we're trying to find some more stories you might like.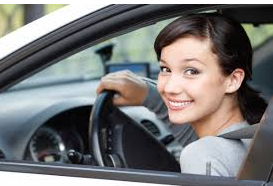 So we all are aware of the one test that requires a different kind of "studying," or in other words, practice: the driver's test. First, you take and pass the written test, and once you turn 16, you take your 6 hours, where you practice with an instructor. After that, it's practice, practice, practice until you turn 17, and take the final test!
Now it may seem nerve-wracking to take the test, especially if you have no idea what to expect from it. Well, it really is a simple test. It is usually held at the DMV in Randolph, so you head over there a good half an hour before your test, because if you are late, you won't be aloud to take the test usually.
First, you drive up to the starting line where an instructor gets into you car, and tells you to make a left and parallel park in either the first or second spot allotted for parallel parking.
Unfortunately, if you do not parallel park the right way, or you hit one of the cones set up (that creates the parking space), you fail the test automatically, and have to schedule to retake it two weeks later, when the next available appointment is.
But if you don't fail parallel parking, you continue the test, and your instructor asks you to make a U-turn and turn left, after stopping at the stop sign. Then, you take your car around the course, where you stop at two more stop signs, until you reach the last one, where you have to make a right to head to Aspen Ice.
Once you get to Aspen Ice (which is right across the street from the DMV), you do your K-turn, and back up straight until your instructor says stop, and usually, you pass the test and head back to the DMV to get your license.
So what are the Do's and Dont's to help with this somewhat stressful process?
Do's: I'd say one of the best things to do is PRACTICE. As they say, practice makes perfect, which is very true when it comes to driving. The other thing you need to do for sure is: RELAX. Driving under stress is never good, so just take a few seconds to breathe, and then just drive.
Dont's: Don't freak out! Don't doubt yourself! Just DRIVE.