Mama June's Dramatic Makeover Dismisses the Real Problems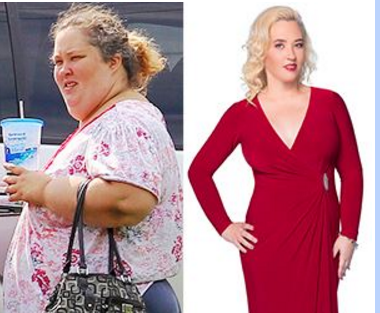 Hang on for a minute...we're trying to find some more stories you might like.
After all of the terrible scandalous events that have transpired in the Shannon family, it is a disgrace that people all over the country and rooting and supporting "Mama June" in her series of weight loss surgeries that is being broadcasted on the television show From Not to Hot."
It all started in October of 2014, when many loyal Honey Boo Boo fans were devastated when TLC confirmed that the show would not be filming anymore seasons. I, myself was even disapointed that the entertaining reality show was over.
Fans first met Alana (Honey Boo Boo) on TLC's show Toddlers and Tiaras. Due to the overwhelming love of her not so normal family, they were granted their own reality show Here Comes Honey Boo Boo.
Fans later learned that TLC did not cancel the infamous TV show due to low ratings, but because of a nasty scandal. June Shannon's (Mama June) daughter Anna Shannon Cardwell (sister of Honey Boo Boo)  revealed that she was the victim of convicted child-molester Mark McDaniel, the man her mother was reportedly dating at the time.
McDaniel, 53, was convicted of aggravated child molestation in 2004 and was released this year after serving a 10-year jail sentence for sexually assaulting one of June's 8-year-old relatives. McDaniel was dating June when the crime took place. June's daughter came forward in 2014 and revealed that she was the young victim. Which in my opinion seems a little strange that she would just now come forward with this.
After all of the scandal that followed the cancellation of the show, Mama June and her husband "Sugar Bear" went through a rocky divorce, where June even accused Sugar Bear of being an abusive husband. Following this, the family stayed out of limelight to focus on family.
Well that is, until Sugar Bear announced that he would be getting remarried. June ultimately wanted to get a "revenge body" and decided to embark on her weight loss journey.  She ultimately decided to broadcast this on TV.
She went on a TV show called From Not to Hot, where she broadcasted herself undergoing a series of surgeries, and intense workout routines led by drill sergeant-style trainer Kenya Crooks to help shed the pounds.
Everyone seems to be praising the once 460 pound but now size 4 woman. But I don't believe it's right. This woman allowed for her boyfriend to sexually molest her own daughter. She was completely aware of what was happening and chose to ignore it.
So why is it that this woman gets to go on live TV and get the support of not only the most amazing trainers, nutritionists, and plastic surgeons- but from all of America as well? She claims that she had to pay for everything herself but she only has the money to do that from the show.
There are plenty of obese woman that cannot afford to have the lavish lifestyle that Mama June has and they're not criminals. Not only did she get the necessary surgeries to get rid of loose skin, she also got her breasts done and had a glam squad to dye her hair and "glamify" her.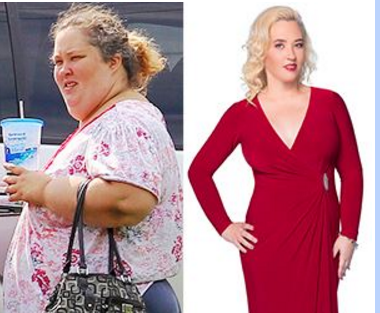 Shame on all of the people who supported a woman, who allowed her boyfriend to molest her daughter, and give her fame and fortune. By doing this, everyone is completely dismissing the terrible things that she allowed to go on in her home.