March Expectedness Returns to Madness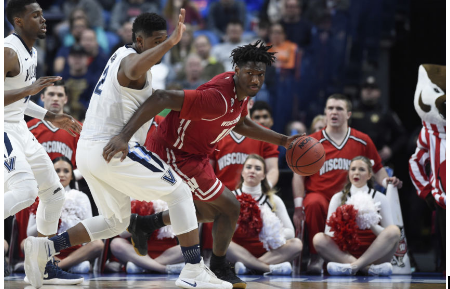 Hang on for a minute...we're trying to find some more stories you might like.
The craziest month of sports kicked off the previous week, starting with Selection Sunday. College basketball teams all over the country awaited their postseason fate, some anxious to win the national championship, others just wanting to be a part of the miraculous event.
As the name suggests, March Madness is typically filled with mayhem, especially in the earlier rounds, as unexpected upsets devastate bracket fillers everywhere. However, in the East and Midwest regions the mayhem that is expected with the tourney did not come as strong in the round of 64.
The first round saw very limited upsets from these regions, as the only lower seeded teams to prevail from these two regions were USC, Michigan State, and Rhode Island. Even these upsets were not too surprising, however, as Michigan State only prevailed over an 8 seed as a 9 seed and Rhode Island was selected by many experts, including CBS's Seth Davis, to prevail over a Creighton team without their starting pointing guard.
The only really surprising result of the two regions in this first round was USC beating a red hot SMU team that had not lost since early in January against Cincinnati. Lead by Semi Ojeleye, the Mustangs were seen by many as a darkhorse final four pick. This vision was soon shattered in a fantastic close game that saw USC pull out the one point victory.
Another 1 point thriller occurred in the Midwest region of the bracket, where 7th seeded Michigan came out on top over 10th seeded Oklahoma State in an offensively dominated matchup. Michigan won by a score of 92-91 in a game that saw the Wolverines hit countless 3s. The Michigan team is one of the hottest in the nation coming off a Big 10 tournament win after going through a huge scare in a plane crash.
However, the Madness that makes the tournament so unpredictable came back in the second round in these two regions.
Top seeded Villanova fell to number 8 Wisconsin, as the trio of Bronson Koenig, Nigel Hayes, and Ethan Happ propelled the Badges to a shocking victory that crumbled numerous brackets.
"That Villanova game destroyed my bracket, I was doing so well before that," said WMC senior Matt Fernandes, echoing the sentiments of many.
More surprise came with 7 seeds in each region. Duke and Louisville were two national championship caliber threats and ACC powerhouses, but both suffered losses to the 7 seeds, as South Carolina led by star Sindarius Thornwell toppled Duke and Michigan continued their streak with a win over Louisville.
As the sweet sixteen kicks off, more mayhem can be expected as all of the teams remaining have clearly established their ability. March Madness is fully back in swing.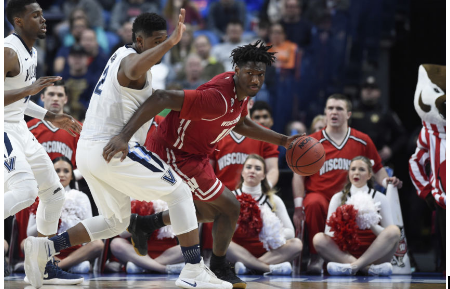 Courtesy of FanSided
http://cdn.fansided.com/wp-content/uploads/usat-images/2016/04/9953023-ncaa-basketball-ncaa-tournament-second-round-wisconsin-vs-villanova-850×560.jpeg