Pinks Empowering VMA Speech
Hang on for a minute...we're trying to find some more stories you might like.
Every year, in late August, artists and celebrities alike come together for a night of entertainment from the hottest artists. Hours full of performances, acceptance speeches, and award winning among the top performers today. Most speeches are rushed and quite short, but when artist Pink took the stage to accept her Video Vanguard Award, she took her time.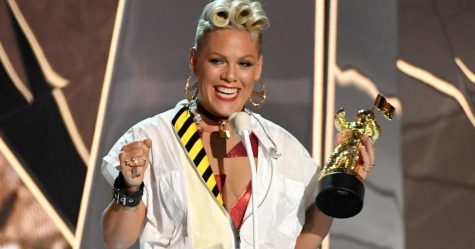 Pink has always been an extremely talented artist who is strong and driven. Throughout the years of her fame she has stayed true to herself and who she wants to be, rather than focusing on the opinions of others. When she began her speech she started talking about a conversation she had with her daughter recently, keep in mind her daughter is only six years old. Pink explained that while driving her daughter the other day, she said "Mama, I'm the ugliest girl I know." As any parent would, Pink reacted with anger and immediately wondered who ever told her that and how a child could be so cruel. She went on to explain that after her daughter said that, she went home and began to make a powerpoint presentation about rock stars and artists that are true to themselves and ignore the negativity people throw at them. She wanted her daughter to realize that the opinions of others does not matter, it is important to be who YOU want to be.
Following the presentation, she questioned her daughter on why she felt this way about herself, her daughter then revealed that she felt like she looked like a boy. Since the day Pink rose to fame she has had very short hair so she immediately responded with "Well what do you think I look like?" Her daughter said "Well you're beautiful." She then went on to explain to the young girl that for years people have told her she looks like a boy, she is too masculine, that her body is too strong, but no matter what they said, she never changed her look or the way she carried herself. She wanted to show her young daughter that people will always have their judgements, they will always have criticism to give, but what matters is that you are true to who you are and who you want to be.
This speech was incredibly important and relevant in today's world. At the early age of six, children are hating themselves, there is something very wrong with that. The message that Pink sent to all watching was inspiring and empowering. We are all beautiful, we are all perfect in our own ways, and we should never change for anyone. Pink used her time on stage to make a difference and send a positive message that people needed to hear.
Picture- Vulture

Hang on for a minute...we're trying to find some more stories you might like.
About the Writer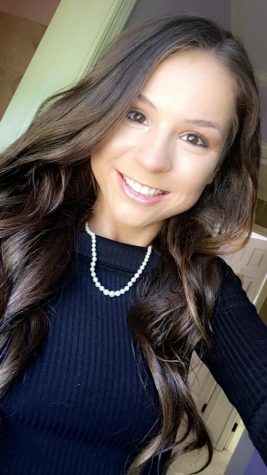 Madison Donaldson, Webmaster
My name is Madison Donaldson, I am a senior and this is my second year in Journalism. I've taken journalism because I am interested in majoring in Journalism...