Roxbury​ ​Geals​ ​won't​ ​stop​ ​the​ ​Lady​ ​Highlanders
Hang on for a minute...we're trying to find some more stories you might like.
This Wednesday the Central girls varsity soccer team faced off against the much rivaled
Roxbury Gaels resulting in a heartbreaking loss. Both teams put up a strong fight and physical
fight for 90 minutes, the final score was 3-0 Geals. The teams have have had a long history of
competition and there is no end in sight of that. For the past three seasons the Gaels and the
Lady Highlanders have fought under the lights at County Finals, a tradition each player looks
forward to at the start of the season. Despite this early season loss Coach Rossi and the rest of
the team is confident that the trend will continue in the 2017 season, but only with hard work.
Senior Captain Emily Degeyter said about the loss and how the pack will overcome it
"This isn't our first loss and it isn't going to the last one. We need to move on, work hard in
practice and prove to ourselves that we are better than what we showed today. We are at a
crossroads, we can choose to quit or have some grit."
Further Senior Chelsea Debrot, despite being out on injury, said "I know the team will
overcome this- we dedicate so much time to this family that we will regroup, have a solid
practice and we will go back out on our turf and show them what we are made of."
Roxburys game was very physical and forced both teams to set out of their comfort
zones to make places. Central Goalie Ava Mammary ('19) had a solid game making countless
saves and serving balls to the Gaels 18. Lauren Hamilton ('18), Casey Lisa ('18) and Sarah
Hoos ('18) all peppered the Gaels goalie with multiple shots each.
By listening to many members of the Girls Soccer team this loss will not make their
season or define them. The Lady Highlanders still hold a 2-1 record and have a long home
streak coming up where they plan to take advantage of home field advantage and show the
county and the Gaels who Central Soccer really is.

Hang on for a minute...we're trying to find some more stories you might like.
About the Writer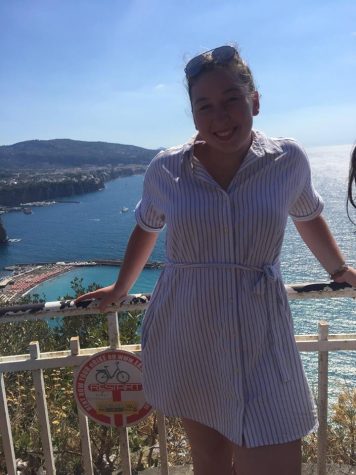 Sarah Guida, Assistant Section Editor
My name is Sarah Guida and I am a senior here at West Morris Central. This is my first year of journalism and I very excited for the year. Although, I...