Getting to Know a New Spanish Teacher
Hang on for a minute...we're trying to find some more stories you might like.
Over the years, we have gained teachers, and we have lost teachers. Senora Olsen is a new spanish teacher who joined the WMC staff last year after the departure of Senior Barkey. To get to know her better we asked her a few questions about herself. Senora Olsen began learning spanish when she was in seventh grade, she found a love for the language despite the fact that she has no spanish speaking
heritage in her. She had great teachers and an amazing college experience that made learning spanish so much better. To continually learn more spanish, in her free time she reads in spanish, listens to
spanish radio, and watches movies and tv in spanish. She attended college at Rutgers University here in New Jersey, she received her undergraduate and graduate degree from here. Her undergraduate major was spanish, and she has a masters in spanish with a concentration in translation/interpretation.When asked if she has ever traveled to any spanish speaking country she explained that she completed a summer program in Salamanca, Spain in the summer of 1997. She also studied at the University of Valencia her junior year (1998-1999). She is extremely thankful that she had the opportunity to study and live abroad. Her spanish improved greatly and she learned how to be independent and figure things out for herself. Before working at West Morris Central, Senora Olsen was teaching at a Biotechnology
High School in Freehold for ten years before arriving here. Prior to that, she taught for four
years at the Freehold Regional High School District. Her very first job after college was at an
alternative school called Collier High School. Senora Olsen taught there for two years. She is so
happy to be here as a teacher at WMC and as a resident of the Long Valley community. Also,
she is beyond happy to be able to teach IB Spanish classes here. When she worked at Biotech,
she also taught IB classes so she was very happy to find a job that offered those classes so she
could continue working in this program. Senora Olsen loves and appreciates all of her students
here. She even would love her two children to attend high school here at WMC. We asked
Senora Olsen if she speaks spanish at home to her children and she told us that she tries too.
Her daughter likes to learn new words in spanish all the time but her son is not very in the
learning spanish and her husband doesn't speak any spanish at all. We were able to learn a lot
about Senora Olsen through this and we hope she continues to teach at West Morris.

Hang on for a minute...we're trying to find some more stories you might like.
About the Writers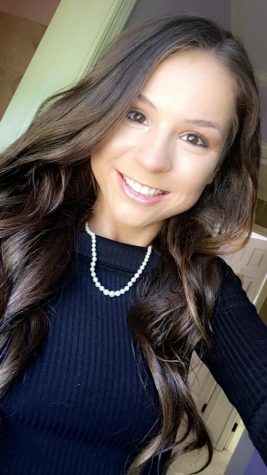 Madison Donaldson, Webmaster
My name is Madison Donaldson, I am a senior and this is my second year in Journalism. I've taken journalism because I am interested in majoring in Journalism...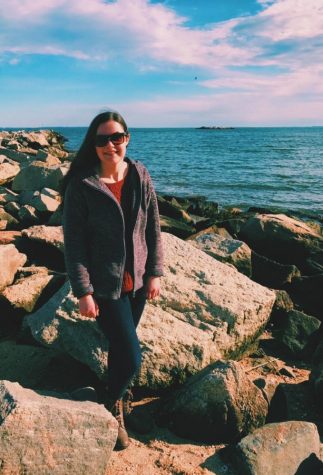 Theresa Harvey, Social Media and Web Editor


My name is Theresa Harvey. I am a senior here at WMC as well as the Social Media and Web Editor. I took journalism because I enjoy writing and voicing...