Maya Kwok: Homecoming Queen and So Much More
Hang on for a minute...we're trying to find some more stories you might like.
No one was surprised when her name was announced on the football field as the 2017
Homecoming Queen on October 6. Maya Kwok is truly the image of West Morris' class of 2018.
When asked about her positive impact on West Morris, she says, "WMC has taught me to go for
anything and everything that calls to you and really just let every aspect of yourself shine,".
Whether it be on the announcements, in the band room, on the volleyball court, or in the
hallways, Maya can always be seen with a big smile on her face, letting herself "shine'.
Despite being such a well rounded student here at West Morris, she was shocked to hear
that she was nominated for Homecoming Queen. She took the nomination as an honor, and was
equally as honored and proud when she won the crown. Despite all of the hype about
Homecoming, she takes her victory very humbly, saying "It also made me realize how many
people we impact without even knowing it!".
As a proven model for true character and kind personality, Maya offers some great
wisdom for younger students in West Morris. For anyone who feels stressed about classes or
fitting into the social world of the high school, Maya says "Enjoy every moment! High school is
the time where you find yourself, become more independent, and make everlasting
relationships,". This advice is wisdom that Maya herself has kept close to her heart throughout
high school. She feels as though West Morris has positively shaped her character and personality
during these past three years, and hopes to continue to let herself shine in her final year here at
West Morris. As Maya says, "Make the most out of your time here, because you'll regret it if you
don't!".

Hang on for a minute...we're trying to find some more stories you might like.
About the Writer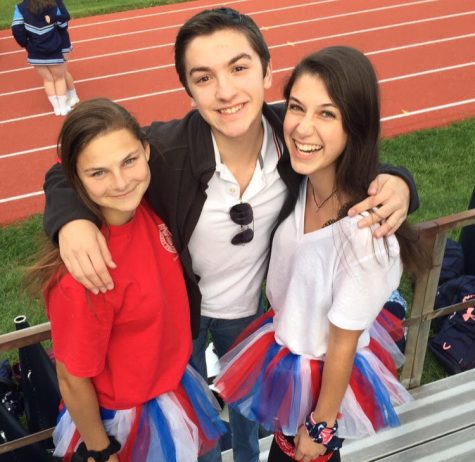 Robby Zarouni, News Editor
My name is Robby Zarouni, and I am a senior here at West Morris. I chose to take Journalism because it is such a great and enriching class and experience....