Prince Harry Proposes to Actress Meghan Markle
Hang on for a minute...we're trying to find some more stories you might like.
A very important and special day for the royal family will take place in May of 2018. Last week on November 27th, Prince Harry and his fiancée Meghan Markle announced their engagement at Kensington Palace. The two have only been together for a little over a year, but they are extremely excited and happy about their engagement and future together. The rest of the Royal Family has announced their acceptance and excitement over the engagement.
Meghan Markle is best known as an American actress; she starred in a TV series named Suits and was also in the movies Remember Me and Horrible Bosses. Markle was born and raised in California; she is half African American, and English, Dutch, and Irish from her father's side. She is extremely proud to be a confident mixed race woman. Markle has been previously married once to Trevor Engelson, an actor and producer. They married in 2011 and shorty after in 2013 got divorced. Since the news of the engagement. Markle has announced that she will no longer be acting. She will be the second American to enter the Royal Family, and will be the first of mixed race.
The wedding will be taking place at St George's Chapel, Windsor Castle in England. This venue can host a little over 800 people, which makes it a much smaller wedding than his brother Prince William's wedding to Kate Middleton. Their wedding was at the Westminster Abbey, which offered seats for over 2,000 people. This wedding will cost over 30 million dollars, and will be entirely paid by the royal family. Prince Harry and Meghan will be planning out most of their wedding. Prince Harry was able to design the engagement ring he gave to Markle. The ring uses some jewelry that belonged to his mother Princess Diana. His mother is no longer alive, and this allows a piece of her to be with Prince Harry and Meghan forever.  
During their engagement interview Prince Harry was asked what his mother, Princess Diana, would have thought of Meghan and he responded saying, "I think they'd be thick as thieves. She would be over the moon, jumping up and down, so excited for me. But then, as I said, would have been best friends with Meghan. It's days like today when I really miss having her around and miss being able to share the happy news. With the ring, I'm sure she's with us, jumping up and down somewhere else."
After they're officially married, Meghan will be given a royal title by the Queen. She cannot become a Princess right away because she was not born into a royal family, and you cannot become royal through marriage. Prince Harry's official title is His Royal Highness Prince Henry of Wales, so Meghan's title would be Her Royal Highness Princess Henry of Wales. They will live very closely to Prince William and Duchess Kate, who will be hosting the newly engaged couple for the holidays.   
Picture- HollywoodLife.com

Hang on for a minute...we're trying to find some more stories you might like.
About the Writers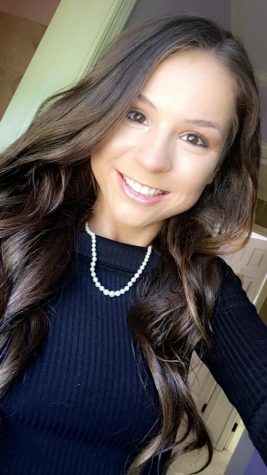 Madison Donaldson, Webmaster
My name is Madison Donaldson, I am a senior and this is my second year in Journalism. I've taken journalism because I am interested in majoring in Journalism...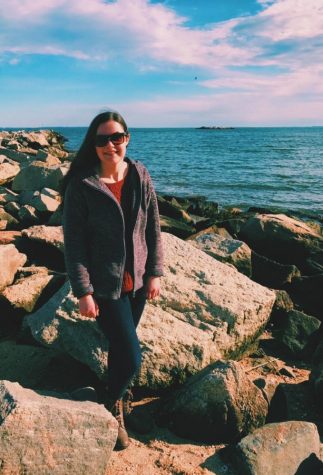 Theresa Harvey, Social Media and Web Editor


My name is Theresa Harvey. I am a senior here at WMC as well as the Social Media and Web Editor. I took journalism because I enjoy writing and voicing...