The Race for Heisman
Hang on for a minute...we're trying to find some more stories you might like.
The Heisman is the most prestigious award in college football and is awarded to the player who displayed an exquisite amount of leadership and skill throughout the season. The finalist are announced at the end of the season and the names are in. The top three Heisman finalist were announced:
Baker Mayfield, Quarterback- Oklahoma , Bryce Love, Running- Stanford, Lamar Jackson, Quarterback- Louisville. These three players have displayed an amazing amount of perseverance, determination and skill throughout the 2017 college football season.
Baker Mayfield has had a truly amazing season as he broke out for one of the best seasons under center that Oklahoma has ever seen. He threw for 4,340 yards, 41 touchdowns and only 5 interceptions. He led Oklahoma to an outstanding 12-1 season and into the college football playoffs where they will then play the University of Georgia. He made a big transition in betweens seasons after Head Coach Bob Stoops stepped down and gave the coaching job to Lincoln Reilly. Heading into the 2017 season everyone was skeptical on whether or not Oklahoma would be the same team they were in previous years. Despite the college football playoffs only being in existence for 3 years this isnt Oklahoma first appearance. They played Clemson in the Capital One Orange Bowl in 2015. We`ll have to see how Baker Mayfield performs on the big stage against Georgia in the Rose Bowl on New Year's Day.
Lamar Jackson is the reigning Heisman winner and in the conversation once again. He had a breakout season last year when he led Louisville to 9-4 and in to the college football playoff conversation. Despite his incredible 2016 season when he came back this season he didn't seem as lethal as last year, even though it's very difficult to follow up a season like he had the previous year. He lead Louisville to 8-4, he threw for 3,489 yards and 25 touchdowns but that's only through the air. He also ran for 1,443 yards and 17 touchdowns from the line of scrimmage. Although it is highly debated on whether or not he should be in the top 3 the numbers don't lie.
Bryce Love was the best running back in college football this year. That's a fact. He had 1,973 rushing yards and 17 touchdowns with his longest run being 75 yards all the way to the house against USC. He put up dominant numbers from scrimmage and is looking to return to stanford next to hopefully put up similar stats. There was a lot of comparing between Love and Penn State's Saquon Barkley who too had a ridiculous year although barkley didn't put numbers like Love, he was probably one of the most electrifying players to watch in college football.
By: Justin Morris

Hang on for a minute...we're trying to find some more stories you might like.
About the Writer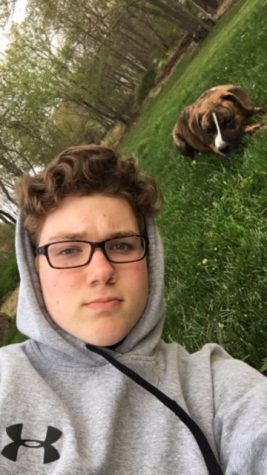 Justin Morris, Assistant Sports Editor
From Atlanta

like to play basketball
likes watching football
Assistant sports editor
Took journalism because I want to be a sports writer