Trying the Best Chocolate Chip Cookie Recipes
Hang on for a minute...we're trying to find some more stories you might like.
Everyone loves a good chocolate chip cookie; but with thousands of recipes out there, which ones are really the best? Celebrity and amature chefs alike each have their own recipe, but each one yields a significantly different cookie. We compiled and tested 5 basic chocolate chip cookie recipes from people with a large influence in the food world in order to see which recipe was the easiest to make, had the largest cookie yield, and most importantly, the tastiest flavor.
*DISCLAIMER: There was human error involved in this experiment, specifically with the Thomas Keller recipe, as we did not properly prepare everything involved with the recipe, so we tried our best to attempt a batch. Paula Deen was also a little burned.*
The recipes we chose were from Betty Crocker, Paula Deen, Thomas Keller, and we halved the recipes of Duff Goldman and Michelle Obama. We bought all of the basic ingredients for these recipes, and for most other chocolate chip cookie recipes: flour, eggs, baking soda, salt, brown sugar, butter, 3 different types of chocolate chips, and Crisco. We also used the Pillsbury premade cookie dough as a kind of 'control' group, or a staple to base all the other recipes off of. These cookies were definitely the easiest to make as the dough was pre-cut, and the cookies from Duff Goldman and Betty Crocker were also simple to prepare. Thomas Keller's recipe required the most preparation, because the dough had to be refrigerated overnight and there were specific chocolate percentages (meaning the percentage of cocoa in the chocolate) used. Largest yield was undoubtedly Paula Deen. While the recipe does not clarify the amount of cookies it should make, we ended up with approximately four dozen.
Most importantly, we surveyed people to find out which cookie was truly the best. However, there were some…discrepancies. A significant portion of the Paula Deen cookies were slightly burned, so people who ended up with those cookies did not like them. Those who received one from the portion of normal cookies yielded overwhelmingly positive results, saying they were delicious. Those who received the burned Paula Deens were mostly in favor of Duff Goldman's recipe, with Michelle Obama also ranking admirably. It is the opinion of the writers and some who were polled that Keller's was clearly the worst. This is not in any way due to the recipe itself, but due to the writers making a few tragic mistakes including: using salted butter instead of unsalted, not buying the right kinds of chocolate and improvising it, not making the dough the day before like they were supposed to, and not turning the tray in the oven like the recipe says to. The cookies came out way too salty and just did not work out. They included the cookies for the sake of the experiment, but were not surprised when they ranked poorly. Pre-made and Betty Crocker were considered to be average.
Although there was a lot of hatred and disgust towards the T. Keller cookies, John Hagler, Senior, commented that the "buttery [taste] contradicts with a nice crunch and airy inside."
"very chocolate-y." Claimed Sophomore Sydney Wall, in reference to the Dufff Goldman cookies.
The Obama cookies, also being in fairly good standings as a fan favorite, received praise from Quinn Iannuzzo, Junior, who said, "Obama did not disappoint. Very good."
Overall, human error may have skewed the results of this experiment, but made under the right conditions and with the right ingredients, all of these recipes have the potential to be delicious. If you are in the market for a new recipe, Paula Deen and Duff Goldman are worth a try, and you can choose your own favorite!
**Photos Courtesy of Pamela Smith

Hang on for a minute...we're trying to find some more stories you might like.
About the Writers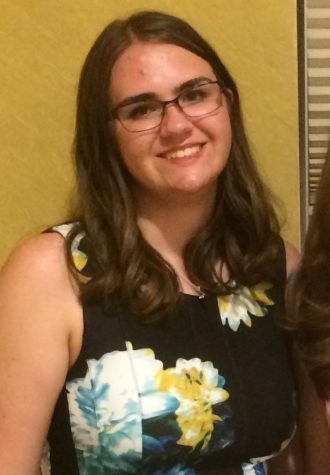 Kayla Hartman, Assistant Features Editor
My name is Kayla Hartman, I'm a sophomore and The Paw's Assistant
Features Editor. I'm taking journalism because of my love of writing.
I also participate...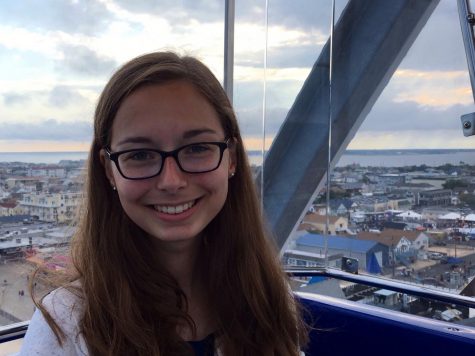 Pamela Smith, Assistant News Editor
My name is Pamela Smith, and I'm a sophomore. I took journalism this year because I was in the club last year, and thought that writing stories was fun...