Larry Nassar Sentenced to Prison
Hang on for a minute...we're trying to find some more stories you might like.
The lives of many U.S. Olympic gymnasts, and national team members have forever been changed by the actions of gymnast doctor Larry Nassar. Over the past few months, hundreds of girls and young adult gymnasts have come forward to accuse Nassar of sexually abusing them. He used his platform of the gymnastics doctor to take advantage and abuse the girls. Almost 200 girls have come forward including 4 out of the 5 "fierce 5" gymnast team members from the 2012 Olympics. A few of the women accusing him include Mckayla Maroney, Aly Raisman , Gabby Douglas, Simone Biles, and Jordyn Wieber. In July, Nassar pleaded guilty to federal child pornography charges which got him 60 years in prison, and in November he pleaded guilty to seven charges of first degree sexual assault. On January 24, 2018 Nassar received his sentencing for his disgraceful acts. He will be spending the rest of his life in jail as he received up to 175 years behind bars. The scars he left in these womens memory is unimaginable and despicable. During the trial this past week, many of the girls showed up supporting each other, and testified against him. Their words were heartbreaking as they explained the acts Nassar did to them, and how it has affected their lives from that day on. They stared the monster in his eyes and made him feel the pain they have been dealing with for far too long. More than 150 women read statements in court describing the trauma they have went through due to Nassar. One of the girls was unable to be present in court, and her mother spoke for her, because she took her life after spiraling into depression and drugs after the sexual abuse from Nassar. This case and these stories raise an extremely important topic of sexual abuse. The suffering and trauma these girls will have to live with forever is unimaginable, and Nassar will sit in a jail cell for the rest of his life for the malicious crimes he committed against them.

Hang on for a minute...we're trying to find some more stories you might like.
About the Writer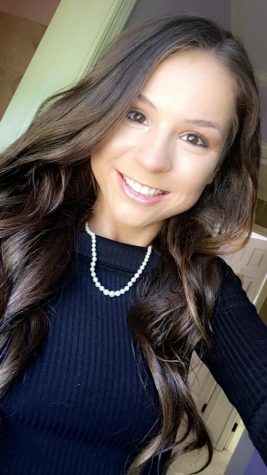 Madison Donaldson, Webmaster
My name is Madison Donaldson, I am a senior and this is my second year in Journalism. I've taken journalism because I am interested in majoring in Journalism...