Mirai Nagasu
Hang on for a minute...we're trying to find some more stories you might like.
The Olympic Athlete I chose to write about was Mirai Nagasu. Mirai is 24 year old figure skater for the United States team. Nagasu was the first ever American female figure skater to land a triple axel at the Winter Olympics. She was also the third woman from any country to do the triple axel and land it at the olympics. Mirai's outstanding performance at the Olympics landed her a bronze medal. Her final score for her skating routine at the 2018 Olympics was 137.53, her personal best. This is Mirai second Olympics. She competed in the in the 2010 Vancouver Olympics and placed 4th.
When Mirai completed her triple axel she said to news reporters "I could see my teammates standing out of excitement and at that moment I wanted to stop the music and get off, but I still had my whole program ahead of me."
Nagasu began skating when she was only 5 years old.
When Mirai was asked how and when she began figure skating she stated "My parents used to take me golfing everyday because that was the career they wanted me to have. They took me ice skating one day because we couldn't go golfing due to the rain, and after that I kept asking to be taken to the skating rink."  
Mirai will continue to do her best at the PyeongChang Olympics.
If I tried figure skating I would end up hurting myself. I can't ice skate without holding onto the wall. I could not jump or do any tricks in the air. I am also very clumsy and would not be able to do figure skating. I love watching other people do figure skating. However if I was given the chance I would love to try it out.
Quinn Iannuzzo- "I love figure skating. It is a very interesting sport and I love the tricks that they can do."
Katelyn Kulfan- "I like to watch figure skating but I can't skate for my life."
Teesha Kubik- "It is like ballet on ice, very graceful and elegant."
Pamela Smith- "it is pretty cool to watch. I respect what they do because I could never do it."
Mrs. Kulfan- "I love figure skating. It is fun watching Americans win medals."

Hang on for a minute...we're trying to find some more stories you might like.
About the Writer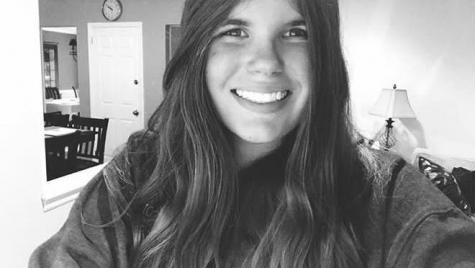 Megan Kuhles, Managing Editor
My name is Megan Kuhles. I am a senior this year. I took journalism again this year because last year it really helped me open up. My position for journalism...