Mikaela Shiffrin is the Youngest Alpine Gold Medalist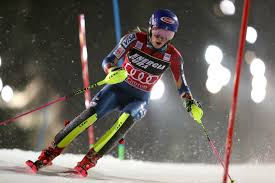 Hang on for a minute...we're trying to find some more stories you might like.
Mikaela Shiffrin is a 22 year old Alpine skier from the United States of America. This is her second time competing in the winter olympics. She began skiing at the age of two, and became truly passionate about it when she was eight.
Shiffrin won her first United States slalom in 2011, and in 2013 she won the slalom gold medal at the World Championship. She was the youngest woman in history to receive the title.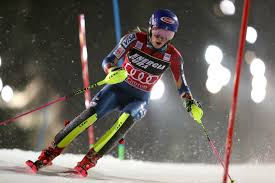 At the 2014 olympics, Mikaela Shiffrin won a gold medal in slalom. She was only 18 years old at the time. She became the youngest alpine gold medalist in history. That was also the first U.S. woman to win the slalom since 1972. Because of this, people are definitely expecting her to do well this year also.
Lexie Radzewicz, a junior at West Morris Central was asked about her thoughts on Mikaela. She responded with "I don't usually watch the olympics, and I am not really interested in sports, but I think it is awesome that Mikaela Shiffrin was able to become a gold medalist at the age of 18." Although some people do not watch the olympics and some people do not care about the olympics, people find it very interesting that she earned a gold medal at such a young age.
The 2018 Olympics are a big deal throughout West Morris Central High School. Everybody is talking about the recent events, and their favorite olympians. However, Mikaela Shiffrin is not talked about much, meaning she may not be known.
"The United States are not doing so well this year in skiing, but I love to watch it anyway. When it comes to Mikaela though, I do not know much about her but I give her a lot of credit for all the hard work she put in to win a gold medal at 18." says teacher, Mrs.Kulfan when discussing the olympics.
"I think skiing is very cool and I think it's so cool how she [Mikaela Shiffrin] is so young and already won a gold medal. I love to watch skiing in the olympics" states Quinn Iannuzzo.
Mikaela Shiffrin is the youngest alpine gold medalist. She won her first gold medal at the age of 18. She has been skiing since she was two. At such a young age, she has become very successful and hopefully she continues to progress over the years.

Hang on for a minute...we're trying to find some more stories you might like.
About the Writer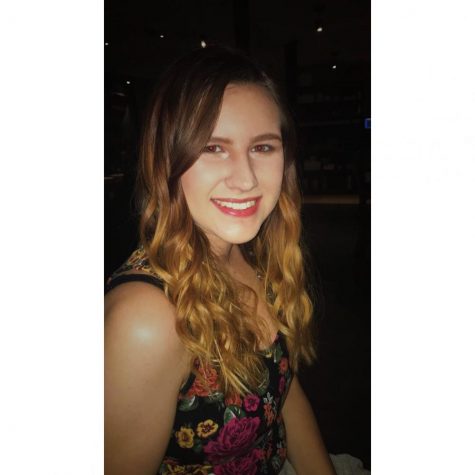 Katelyn Kulfan, Broadcast Director
My name is Katelyn Kulfan and I am a senior. I'm one of the broadcast directors for the Paw. I am taking journalism because I enjoy writing, and I thought...