Gus Kenworthy at the Olympics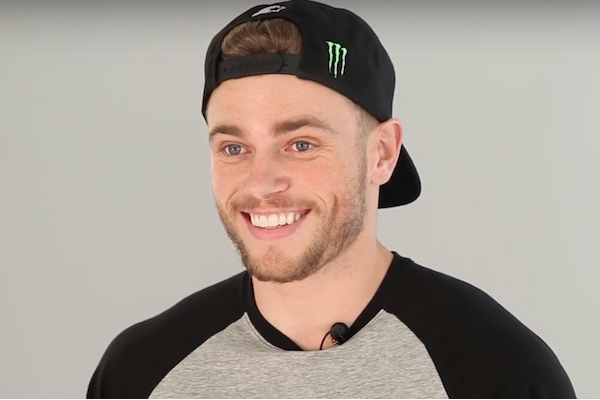 Hang on for a minute...we're trying to find some more stories you might like.
Gus Kenworthy is an Olympic skier, brother, son, and rising star in the Olympic world. Kenworthy is competing in his second Olympics, winning silver in the slopestyle event at the Sochi Olympics. He also competed for slopestyle and halfpipe skiing in the X Games and the FIS World Cup, winning numerous bronze and silver medals. Kenworthy is also one of the first openly gay male athletes on Team USA, along with figure skater Adam Rippon.
Kenworthy was born to an American father and English mother in the UK on October 1, 1991. His family, including two older brothers, emigrated to Telluride, Colorado in 1993. He graduated from Telluride High School in 2010 instead of 2009, as he took a year off from school to ski. Gus gained international attention at the 2014 Sochi games when his former boyfriend Robin Macdonald stayed in Sochi an extra month to adopt a stray dog and her four puppies and bring them to the US, shedding a spotlight on the growing problem of stray dogs in Sochi.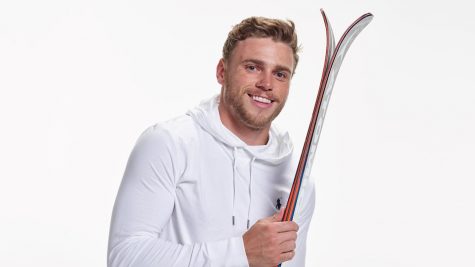 Kenworthy came out publicly as gay in an interview with ESPN in October of 2015. Many view him as being a role model for young people in the LGBTQ+ community, as he is said to be the first action sports star to come out.
When asked what she thought about Kenworthy's role model status, Senior Paige Ruschke said: "I think if they're a good athlete, then…whatever."
"I bet that he is a great role model to the LGBTQ+ community, and he can be seen as someone to look up to," said sophomore Nick Taylor.
"…I was like 'wow man that's pretty cool' when I saw that Kenworthy was a good role model," said John Triant, sophomore.
"All aspiring athletes need role models regardless of gender, sexual orientation, or race. Kenworthy fits the role of a successful Olympian, so nothing else really matters," said Mr. Stingle.
Sophomore Brianne Apostolico said, "I think that it's really important for people in the lgbt community to be making strides, and Gus Kenworthy is setting an example for people that are too afraid to come out."
If I, Kayla, were an Olympic skier, I would be miserable. I don't think I could ski very well, and the high speeds and danger of the whole thing would just make me anxious and I wouldn't have any passion for my sport. I have a lot of respect for people who live with that kind of thrill and put so much time and effort into becoming the best at what they love to do.
If I, Pamela, were an Olympic skier, I would probably be terrified of getting hurt all the time. Like Kayla, the high speeds around many objects and turns, and knowing how clumsy I am, would likely not end well for me. However, it does seem like a fun sport if you do it well, and I would likely enjoy the sport if I ever got over fears of being injured.
Photos courtesy of NBC Olympics and Washington Blade

Hang on for a minute...we're trying to find some more stories you might like.