Chloe Kim Goes for Gold
Hang on for a minute...we're trying to find some more stories you might like.
At just 17 years old Chloe Kim is half the age of some of her fellow U.S teammates. It's amazing to think that this girl is my age, and while I'm sitting today in class learning about things like sigma notation, she is out representing team USA in the Winter Olympics. Chloe Kim is from California and competes as a snowboarder, and is already amazing people with her incredible ability in slopestyle and halfpipe, shattering the boundaries of the sport.
At just 15 years old, Kim was the first female snowboarder to land back-to-back 1080 degree spins at the February 2016 US Snowboarding Grand Prix. She received a 100 because of this, a perfect score, something only Shaun White, another record shattering snowboarder, has received. Kim scored 91.50 on Monday's qualifying runs, 4 points better than other competitors, setting high hopes for her.
Kim also represents not only the US but Korea, due to her Korean-American background, and she is honored by this saying "I feel like I have this unique opportunity to represent both Korea and the US."
And represent she did, taking home the Gold Medal on Tuesday the 12th. She scored a 93.75 in her first run, 8 points higher than her closest opponent.
Alyssa Spady said "this was a really amazing accomplishment, even more amazing that she's our age!"
Sarah Guida said "I am so proud of Chloe Kim and her determination and strong will. She is not only an example for the American youth but the whole world."
Justin Morris said "it's pretty dope, I mean she seems like a real beast, winning gold, lets go!"
Linnea Foote said "She's only 17 and she's winning a gold medal and she won by a lot which is even more incredible."
Anna Jaretzki stated "It's awesome. She's made a name for herself in such a short amount of time, and she is so talented and now taking gold in her first olympics."
"

Hang on for a minute...we're trying to find some more stories you might like.
About the Writer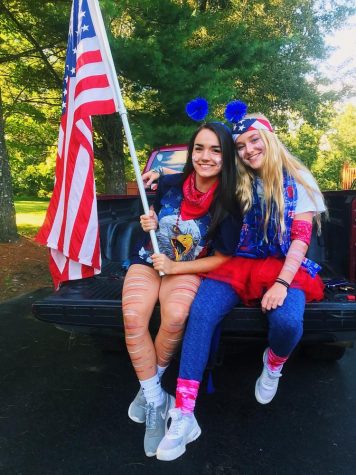 Nicole Legg, Sports Editor
Hello my name is Nicole Legg and I am a senior this year. I took journalism because I've always enjoyed writing especially when it is more pertaining...