Big Trades Around the NBA
Hang on for a minute...we're trying to find some more stories you might like.
February 28th was the trade deadline for the NBA and all the teams were scruffing around to make some big roster changes. Some of the biggest trades came out of Cleveland where the Cavs traded away guard Isaiah Thomas, forward Channing Frye and a first round pick to the Los Angeles Lakers for guard Jordan Clarkson and forward Larry Nance jr.  The Cavaliers have been struggling this season, going 6-11 in their past 17 games. In the first game with the roster changes, the Cavaliers beat the number 2 team in the eastern conference, the Boston Celtics 121-99. The new Cavs players combined for 49 of the Cavs 121 points. The Cavs also traded away future Hall of Fame shooting guard Dwyane Wade to the Miami Heat which is where he first started and will most likely end his career there.
The Los Angeles Clippers also traded all star forward Blake Griffin to the Detroit Pistons for  Tobias Harris, Avery Bradley, Boban Marjanovic, and first and second round pick. The Clippers were having a shaky season after losing all star, Chris Paul, in the off-season to the Houston Rockets who are making a strong run at the NBA Finals. The Clippers are 6-2 and the Pistons are 4-3 since the Blake Griffin trade. In his Debut in the Motor City, Blake Griffin dropped 24 points, 10 rebounds, and 5 assists and will try to help the Pistons turn their franchise around and look to make a deep run in the playoffs.
The league really shifted around since last season and many new teams have surfaces to playoff caliber teams. It will be interesting to see how the remainder of the season plays out especially after all these last minute trades. Look out for the new look Cavaliers as they look to really turn the team around after the deadline to take home the championship trophy.

Hang on for a minute...we're trying to find some more stories you might like.
About the Writer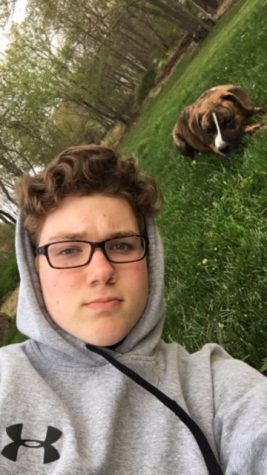 Justin Morris, Assistant Sports Editor
From Atlanta

like to play basketball
likes watching football
Assistant sports editor
Took journalism because I want to be a sports writer