Summer Britcher Slides in to Olympic View
Hang on for a minute...we're trying to find some more stories you might like.
Although her name is Summer, this Olympian loves the cold. Summer Britcher is a twenty-four year old luge athlete who hails from Glen Rock, Pennsylvania. The 2018 Winter Olympic Games in PyeongChang, South Korea will be Summer's 2nd Olympic appearance. When asked about Summer- Linnea Foote said "I don't know her." Coach Del Priori also said "I not quite sure who that is" in regards to Summer's Olympic track record. Although Summer has stayed out of the media hype and view that has nothing to do with her skill in luge. Summer holds 5 World Cup championships and the 2012 Youth World Olympic Gold Medal in girls single luge.  But what is luge? According to Alyssa Spady luge is "when people slide down an ice slide." Not quite right-but close. Kayla Demarest when asked for her definition of luge, she said "it's kinda like sledding but professional and super fast down ice. Closer but still not perfect. However, since luge is not a popular sport her in the West Morris Community the responses are more information than expected. This year is the 54th year of the Olympic sport of Luge. Luge is a high speed toboggan winter sport where athletes hurl themselves down ice coated tracks reaching top speeds of 87 miles per hour. Summer started luge at the age of 10 when the USA Luge future olympian search came to her nearby town and she tried it for fun. Summer feel in love with the sport and began training at the Olympic Training Center in Lake Placid, New York and in Colorado Springs, Colorado. Summer took home a bronze medal in the 2014 Sochi Winter Games and it hoping to repeat that this year. In words of Olympics obsessed Ava Luskin- "All sports at the Games are fun and interesting to watch and high recommend you watch one you may never have heard of before, like to luge, because you may never know-you could love it."
If I were a luge athlete, I don't think I would ever make it to the Olympic team because of one factor- I don't like the cold. If luge was in a sauna or a tropical setting then you could count me in. But I am not a fan of the cold at all, so being in negative temperatures while hurling myself 60+ miles per hours down an ice coated track isn't my idea of a great time. But I love watching the sport from the comforts of my coach with a hot chocolate in hand.

Hang on for a minute...we're trying to find some more stories you might like.
About the Writer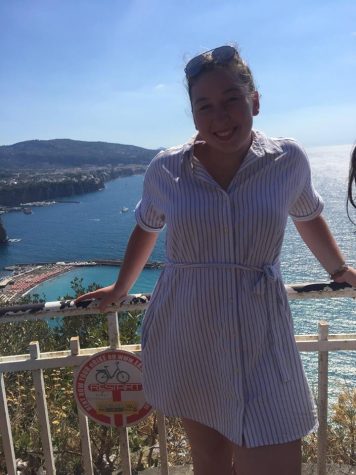 Sarah Guida, Assistant Section Editor
My name is Sarah Guida and I am a senior here at West Morris Central. This is my first year of journalism and I very excited for the year. Although, I...