Adam Rippon: Living His "very best" Life
Hang on for a minute...we're trying to find some more stories you might like.
"Baby right now I am living my very best life." Adam Rippon said when talking about how he feels regarding some of the negativity surrounding him. He is obviously very comfortable in the Olympics spotlight and has won team USA a bronze medal in figure skating. He also has gained attention from the United States LGBT community for being one of the two first openly gay men on team USA completing in the olympics (the other being Gus Kenworthy). The well known quote from him (after being asked what it's like to be a gay athlete at the Olympics) is "it's exactly like being a straight athlete. Lots of hard work but
usually done with better eyebrows." When asked their opinion on the iconic figure skater the students of WMC replied;
"He gives me so much joy…he saw his goal and went for it and I respect that."
– Teesha Kubik
"I guess he could be a good role model for young people!"
– Pamela Smith
Even those who didn't know him were happy to hear about his accomplishments. Art teacher Ms. Palermo said "I don't know anything about him but it's great he's out and proud and in the Olympics." Not only has he won a bronze medal, he has provided a role model to LGBT kids watching at home and giving them a chance to see someone like themself on TV achieving great things while being out.

Hang on for a minute...we're trying to find some more stories you might like.
About the Writer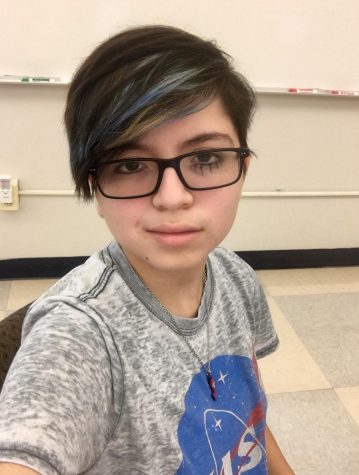 Quinn Iannuzzo, Photographer
Hi, I'm Quinn and I'm one of the photographers for the Paw and outside of that I'm part of the WMC Orchestra. If you'd like to see more of my photography...