WMC Hosts Its First Dance-A-Thon
Hang on for a minute...we're trying to find some more stories you might like.
The First ever Dance- A-Thon will be taking place on  April 13th, from 7pm to 11pm at West Morris Central. This is a four hour event where students will dance and participate in many other activities such as cornhole, can jam, limbo, tug-of-war, along with many other things to keep everyone busy for the whole event. If you don't want to dance, that's totally fine. There will be plenty of other things to do. This event is hosted by Highlanders for Humanity for Sarah's Fight for Hope. This event will be raising funds for childhood cancer research.
We are having a Dance-A-Thon to raise money and raise awareness and provide emotional support for families and children. The funds from this dance marathon, will be given towards Sarah's Fight for HOPE Foundation's mission to support the needs of children with cancer.   
The WMC students Thon so no parent has to hear the words "their child has cancer" and to make a difference in a child's life.
The upcoming week WMC students can participate in events to be involved before the dance marathon. Also during this week if you are going to the Dance-A-Thon, you can be part of the flash mob dance. You can come learn the dance in the auditorium during lunch on Tuesday, 4/10, Thursday 4/12, Friday 4/13.
Monday: Who Do You 'Thon' For Day?
WMC Stands Up To Cancer: WMC apparel
Event: Students can come to a table by Ms. Cartier's room during lunch and write on a sticky note the name of who they are participating in the Thon for. This will be posted on the bulletin board by Ms.Cartier's room and a picture will be posted on Instagram @WM_DM2018.  Volunteers will also be walking around recording students who wish to share who they are participating for which will also be posted on the instagram.
Tuesday: Crazy hair day!
Style your hair in the craziest of ways! We do this to think of all of the warriors who have
lost their hair to Chemotherapy.
Wednesday: Pump up for the THON!!
Team up against cancer and wear your favorite sports team apparel/ jersey.
Event: Come to a table on the H-Wing Ramp and add your favorite songs that you want
to listen to at the THON!!
Thursday: Pajama day!!
WMC does not snooze against the fight for cancer so where your pajamas to school.
Event: Bake sale after school to fundraise for the THON!
Friday: THON team shirts/ Purple and Gold/ Sarah's Fight Shirts  
Wear any of your THON team clothing, purple and gold, and/or Sarah's Fight Shirts!!
Get ready because it is the day of the Dance-A-Thon!!

Hang on for a minute...we're trying to find some more stories you might like.
About the Writer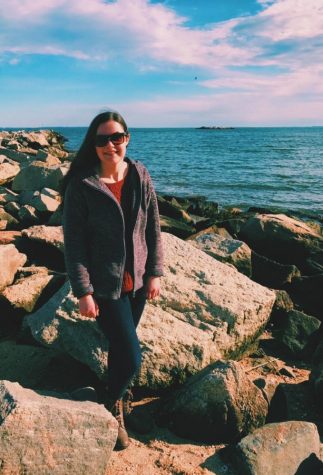 Theresa Harvey, Social Media and Web Editor


My name is Theresa Harvey. I am a senior here at WMC as well as the Social Media and Web Editor. I took journalism because I enjoy writing and voicing...