WMC Walkout
Hang on for a minute...we're trying to find some more stories you might like.
"We are not just the future, we are the present." Paige Ruschke
Many West Morris Central students, so many that there was not enough space on the bleachers, participated in the March 14 National School Walkout. This event was held in remembrance of the 17 students killed in the Parkland shooting and to draw attention to the issue of gun violence and congress' inaction to stop it. Some schools threatened suspension and other punishment if students walked out, WMC thankfully supported the walkout and allowed the students to gather in the gym due to the football field being covered in snow.
Add stuff from March for Our Lives maybe?
https://www.womensmarch.com/enough/
https://www.nytimes.com/2018/03/14/us/school-walkout.html
"It is unlikely that officials in Washington will quickly heed the demands of the students. Although Florida last week raised the minimum age to purchase a firearm to 21 and extended the waiting period to three days, President Trump on Monday abandoned his pledge to seek national-level reforms that the National Rifle Association opposed."
(include photos and my photography account @couldbequinn)

Hang on for a minute...we're trying to find some more stories you might like.
About the Writer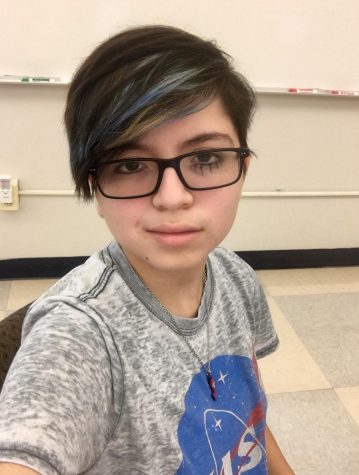 Quinn Iannuzzo, Photographer
Hi, I'm Quinn and I'm one of the photographers for the Paw and outside of that I'm part of the WMC Orchestra. If you'd like to see more of my photography...