Would you rather vacation at the Jersey Shore or New York City?
Hang on for a minute...we're trying to find some more stories you might like.
Living in Northern New Jersey, we are just an hour or two away from both New York City and the Jersey Shore. These are frequent places for residents here to visit, whether it be a day trip or a summer vacation. Both places have countless activities and places to see. Which one you prefer to visit depends on the type of person you are, are you a laid back, peaceful beach person? Or are you a bust fast paced city person? Would you rather be laying in the sun on a beach listening to the calm sound of the waves breaking in the background, or would you want to be walking through the crowds of New York City running to catch the subway. Us New Jersey people have the best of both worlds having the beach and the city just a short drive away from us. Lets see what students here at WMC prefer!
Of the 30 people I asked to participate in this poll, 19 preferred the Jersey Shore over New York city. They all agreed that visiting the Jersey Shore is a necessity, and is one of their favorite places in the world.  
When asked why she loves the shore so much Danielle Bogdan said "Growing up in New Jersey I've vacationed at the beach almost every summer, I grew up spending my summers there and i can't wait to be back again this summer"
Lauren Shultis agreed with Danielle saying "Im a very calm person, so laying on the beach feeling relaxed is one of my favorite feelings."
Of the 30 people polled, 11 preferred the busy way of life in New York City. Their reasons for this choice included that there is always something new to do or see in the city, and there's always some type of excitement going on.
Matt Foster said he loves the city, "Im an energetic person so i really like the business of the city, and i love exploring new things i discover in the city."
On the other hand, there's so much shopping in New York City! Jessica Bruin explained, "I'm definitely a shopaholic so I love visiting the huge stores in Times Square and spending the whole day shopping!"

Hang on for a minute...we're trying to find some more stories you might like.
About the Writer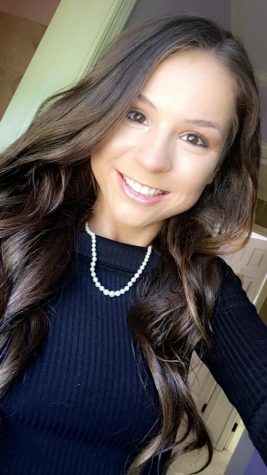 Madison Donaldson, Webmaster
My name is Madison Donaldson, I am a senior and this is my second year in Journalism. I've taken journalism because I am interested in majoring in Journalism...