Jacksonville Shooting – The Events, The Emotions, and What's Next
Hang on for a minute...we're trying to find some more stories you might like.
On August 26, David Katz, 24, opened fire with two handguns on a crowd of players at a Madden Event in Jacksonville, Florida. The incident left two players dead, Elijah "Trueboy" Clayton, and Taylor "Spotmeplzzz" Robertson. Eleven more players were injured before Katz committed suicide after his attack. The authorities arrived two minutes after a call at 1:34 PM to find Katz already dead.
The gaming community did not expect anything like this to happen to them. Other games, such as Super Smash Bros., also known as "Smash" by the players, have taken new security measures lately. Some argue, however that there needs to be more done. Smash player, Gonzalo "ZeRo" Barrios and champion of the popular Fighting Game tournament, CEO, otherwise known as "Community Effort Orlando," tweeted after the events, "[…]This is a lot closer than you guys think, at CEO this year somebody was found with a gun in their backpack. Tournaments need much more security, especially FGC/Smash due to lack of it." Despite a gun bring brought into CEO, a popular fighting game event held annually, little to no security has been increased. Whether or not changes occur due to the events in Jacksonville, they will be determined by the event organizers and event location providers.
Electronic Arts, otherwise known as EA, the sports video games company and owner of the Madden franchise, joined the players and gaming community in their thoughts for the victims and those affected by the events on that Sunday afternoon. The company said in their statement regarding the situation on twitter, "All of us at Electronic Arts are devastated by this horrific event, and we also join the community in thanking the first responders who were quickly on the scene."
Although the players went through this terrifying situation, the players continue to play on. The tragic events of that Sunday afternoon have sparked the push for better security for not only Madden events, but the entire Esports scene. Players continue to play the games they love despite this horrifying event. Professional player Drini Gjoka, a witness and one of those injured at the Madden Event, tweeted on September 7, "#WeAreMadden" following a picture of a passionate players and lifetime friends. The hashtag "WeAreMadden" lead to an abundant amount of support for the gaming community.

Hang on for a minute...we're trying to find some more stories you might like.
About the Writer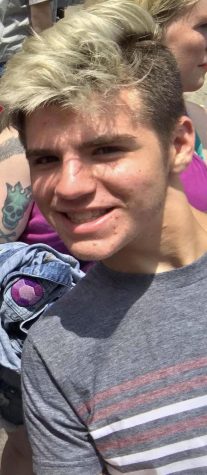 Jake Skurchak, World News Writer
Hi! My name is Jake Skurchak. I am currently a senior at West Morris Central and new to the PAW team. I'm super excited to write for the world news section...