Tropical Storm and Hurricane Take the Life of a Child
Hang on for a minute...we're trying to find some more stories you might like.
By: Gianna McCarthy, World News Writer
In the midst of torrential downpours and raging winds, a young child was killed due to the storms climbing the East Coast. Hurricane Florence and Tropical Storm Gordon have combined to construct a murderous monster. The storm's flash floods, as of Wednesday 12th, begun to inundate South Carolina with 9-13 feet of water, submerging areas near Cape Lookout. At around 8:40 p.m., just as the storm made landfall on Tuesday in Florida's Escambia County, the furious winds blew down a tree on top of a mobile home, crushing and killing a child whose name and age was not released. Although this was only death the storm it has taken down homes and powerlines, flooded streets, and caused displacement of land along the coastline.
The hurricane continued to crawl North towards Virginia as the week went on, however, it is expected to stall near the Outer Banks and remain until Sunday the 16th before turning 180. The storm leaves destruction even as its path continues to change, suspected to make landfall as a Category 1 hurricane. "Sources are predicting a financial toll for Florence of up to $170 billion," stated AccuWeather Founder and President Dr. Joel N. Myers. To put this into perspective, 2005 Hurricane Katrina's destruction cost $161 billion.
The storm has caused massive evacuations in the Carolina-Virginia area approaching 1.5 million people. Nonetheless, some residents refused to leave their homes. North Carolina Governor Roy Cooper suggested to evacuate no later than Wednesday, September 12th, yet some residents stand their ground, boarding up their windows and taking shelter in their own laundry rooms. "If you're going to leave -and you should leave, if you haven't left yet- you should leave now…Time is running out" South Carolina Gov. Henry McMaster said Thursday afternoon. Additionally, MacDougall Correctional Institution in Dorchester County, South Carolina, will not evacuate its 650 inmates unlike nearby federal prisons in Virginia. This has led to local strikes, and in past years inmates have escaped in response to the detainment as life-threatening storms rave outside the prison walls. Similarly, when inmates were held during Hurricane Harvey in Texas, there was sewage flooding and shortage of food and clean drinking water.
The tropical storm originally brewed the first of September and as of the twelfth have yet to die down. Florence's top winds peaked at 150 mph – merely 7 mph below a Category 5 hurricane. A major hurricane (Category 3 or higher) has not hit the southeast coast since Hurricane Fran 22 years ago. Great devastation has already been left by the storm, yet sadly the worst is yet to come.

Hang on for a minute...we're trying to find some more stories you might like.
About the Writer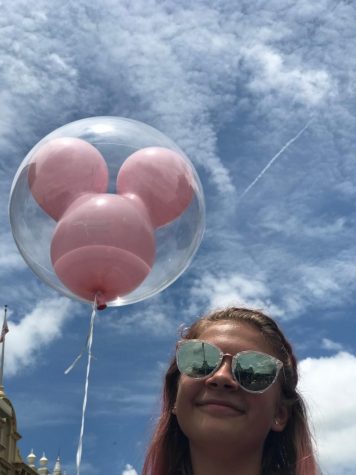 Gianna McCarthy, World News Writer
Gianna McCarthy is a sophomore who participates in WMC cheer, swim, and track. Gianna enjoys learning foreign language, literature and wearing Vans™....