West Nile Virus Invades Warren County
Hang on for a minute...we're trying to find some more stories you might like.
As of July 26, the West Nile virus is present in Hackettstown, due to an increase in breeding ground for mosquitoes. The mosquito population has increased by roughly 50 percent due to heavy rain, flooding, and the extreme heat of the mid-summer months.
Many deceased birds were found along streets raising questions as to what could have been the cause of their deaths. The Culex mosquito is a bird-biting insect known to carry many diseases including encephalitis, malaria, filariasis, and West Nile virus. Due to a number of local residents seeking medical attention for symptoms matching those of the virus, it was suspected this could be the cause of the epidemic. Traps specifically designed to collect mosquitoes were set on East Baldwin Street, allowing researchers to test samples for the virus. As it states in the NJ Herald, "…13 mosquito samples have tested positive for West Nile Virus in Warren County so far in 2018", indicating that the mosquito influx is becoming a bigger issue than was first expected. People who had developed the disease were taken into custody to receive treatment, while the town ordered spraying treatments to prevent the virus from spreading any further.
Hackettstown is not the only location in New Jersey to have reported cases of West Nile virus. Bergen County has the highest amount of positive tests this year, with Hunterdon and Somerset following close behind. West Nile was found only in the Philipsburg area in years prior, but recently spread to Oxford and Independence. The virus has now been detected in every County excluding Passaic County, which has never reported a human case nor a positive sample.
Less than one percent of people infected with West Nile virus develop a serious case, while most will recover a week or two after the onset symptoms. Mild symptoms associated with the virus include fever, fatigue, headache, and swollen lymph nodes. It is recommended to seek medical assistance immediately if the following symptoms are present; muscle weakness, disorientation, tremors, numbness, and paralysis, as the virus may leave victims with permanent neurological damage and can be fatal when left untreated.
While environmental factors play a large role in the growth of the Culex mosquito population, many people may be producing mosquitoes on their property without realizing it. Mosquitoes cannot breed if water is not present, so it is advised to dump and drain all standing water. They are most commonly seen during dusk and dawn, so staying indoors or wearing a repellent that contains Picaridin will lower the risk of catching West Nile virus along with many other diseases.

Hang on for a minute...we're trying to find some more stories you might like.
About the Writer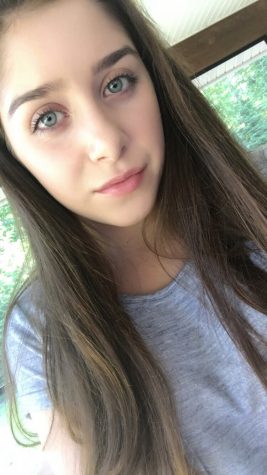 Erin Martire, Assistant Social Media and Web Editor
Hi, I am Erin Martire the Assistant Editor of The Paw's Social Media page. I play volleyball and my hobbies include singing, kayaking, paddle boarding,...