LA-Bron: Outcomes from this Summer's Packed Offseason
Hang on for a minute...we're trying to find some more stories you might like.
By Brandon Cannaveno, Sports Writer
LeBron to the Lakers!?!? DeMarcus Cousins to the Warriors!?!? Kawhi Leonard traded to the Raptors!?!?
Arguably the biggest story of the summer came on the first day of free agency; LeBron James decided to sign a four-year, $154 million deal with the Los Angeles Lakers. After spending four years with the Cleveland Cavaliers, LeBron left again for the second time in his career. He started his career there for seven years before leaving for the Miami Heat, however he returned just four years later. LeBron is entering his 16th NBA season, yet he is still largely accepted by fans, media, and players of the NBA to be the best player in the league.
His move to Los Angeles resembles a fairytale ending to his career; one of the greatest basketball players of all time joining an historic franchise in one of the most famous cities in the world: "This is kind of like a dream come true for me" said LeBron James in a video posted to INTERRUPTED.
One day after the news of LeBron James going to the Lakers broke, the most controversial free agency signing had occurred; DeMarcus Cousins decided to sign a one-year, $5.3 million deal with the Golden State Warriors.
This move was heavily criticized by fans of the NBA because the Warriors are two-time reigning NBA champions, and are arguably the best team in NBA history. Kevin Durant, considered the second best player in the league, signed with them just two years ago- giving them four all stars. The addition of Cousins gives them a 5th all star because he signed for only $5.3 million which is severely below his value in terms of talent.
However,  DeMarcus Cousins believes this is the best decision for himself  after rupturing his Achilles. He now has the opportunity to rest and get back into shape after his injury, without worrying about needing to come back to the court to help the team. Also, this move can save his reputation as being a 'hot-head' by buying into the Warriors' unselfish culture, which could warrant him a much larger contract in the next season.
Moreover, the ongoing battle between the San Antonio Spurs and star small forward Kawhi Leonard finally ended; Kawhi was traded to the Toronto Raptors along with Danny Green in exchange for DeMar DeRozan, Jakob Poeltl, and a 2019 first-round draft pick.
Kawhi's relationship with the Spurs deteriorated as he did not play most of the previous season, due to an injury many believed to be fake. Kawhi's representatives have made it very clear that he wants to go to the Lakers when his contract ends. Therefore, some believe he was healthy and decided to not play at all to protect his future.
The other side of the trade was seen as a heartless move in the eyes of many by the general manager of the Toronto Raptors. He traded their franchise player, someone who wanted to stay in Toronto for his entire career, for a player who might not even re-sign with the team in a year.
However, some teams that experienced success last season, like the Houston Rockets and Philadelphia 76ers, failed to be active in free agency like many expected.
The Rockets were one win away from reaching the NBA Finals even with the injury to their second-best player Chris Paul. So, this offseason they were poised to make key additions to help them reach their ultimate goal- winning the NBA Championship.
Despite this, many regarded their offseason as lackluster; they lost their two best perimeter defenders and good three-point shooters in Trevor Ariza and Luc Richard Mbah a Moute, while only adding Carmelo Anthony, who is coming off the worst season statistically of his career last year.
The 76ers have two of the league's best young players with a lot of potential, in Ben Simmons and Joel Embiid. Their two young stars led them to the playoffs for the first time in years. Thus, their management was on the lookout for top-tier players to fit alongside their young core.
They were unsuccessful in their attempts to land a big-name free agent like LeBron James, nor did they make a trade for Kawhi Leonard. They also did not retain three-point specialists Ersan Ilyasova and Marco Belinelli, both large parts of their success during the end of the regular season and the playoffs. Their offseason moves indicate a possible step back in their progression for next year.
Some other notable moves during this offseason include Carmelo Anthony being traded by the Oklahoma City Thunder to the Atlanta Hawks, where he was waived to then being picked up by the Houston Rockets. Also, after a disappointing first-round defeat at the hands of the rookie-led Utah Jazz, Paul George decided to re-sign with the Oklahoma City Thunder with a four-year, $137 million max contract. Trevor Ariza, long-time Houston Rocket and important part of their previous successes, decided to leave Houston and sign with the young and improving Phoenix Suns, to a one-year, $15 million contract.

Hang on for a minute...we're trying to find some more stories you might like.
About the Writer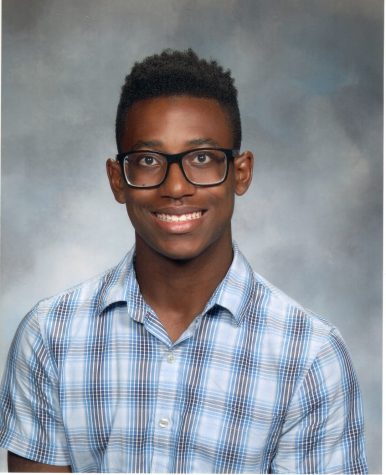 Brandon Cannaveno, Sports Writer
My name is Brandon Cannaveno and I'm a part of the Sports Department. I am currently a senior. I'm interested in listening to music, hanging out with...