Week of Easy Wins
Hang on for a minute...we're trying to find some more stories you might like.
With the second lackluster week of college football over, fans are finally able to relax for the week before their favorite teams march back into battle starting Friday.
True football fans know the rivalry between the Clemson Tigers and Alabama Crimson tide.  Just as the years prior, this season is starting off with them back to back. Alabama is currently ranked first, thanks to their two wins against Louisville and Arkansas.  This week they won against Arkansas, by over seven touchdowns (57v7).
Clemson is not far behind, at second in the league after their wins against Furman and Texas A&M.  However, their two point win against Texas A&M was a little too suspenseful for their own liking. If these teams continue to switch between the top two rankings, the rest of the season is going to be a tough one for their fans to watch.
As for the BIG 10 , Ohio annihilated our home state team, Rutgers, with the ending score being 52 v 3. Ohio is currently ranked fourth in the nation, looking to build off of their previous success.
The University of Miami redeemed themselves from their previous upset at the hands of LSU, on September second.  This time, Miami came in strong and secured a huge win against Savannah state; the final score coming out to be seventy-seven to zero.  
LSU, on the other hand, has not wavered at all and continued their streak of success. They played in a high stakes game against a fellow Louisiana school, Southeastern Louisiana University and won 31-0. This season LSU has been doing well, moving up six spots from last year's rankings, putting them at twelfth in the notion.  
Overall the week was successful for many of the teams, but the lack of competition made it very uneventful for the top teams. Everyone loves their team to win, but when the final score is separated by more than forty points the game does not attract the same nail-biting effect that is usually so common.  With an exception of a few games, many of the high-level teams were set against lower levels, giving them an easy win. Hopefully, the games to follow give a greater challenge so that all the viewers are able to enjoy the true thrill. The majority of the southern, and most exciting, games have been canceled because of the unfortunate weather predicted to hit.  Wishing you best of luck to you and your teams!

Hang on for a minute...we're trying to find some more stories you might like.
About the Writer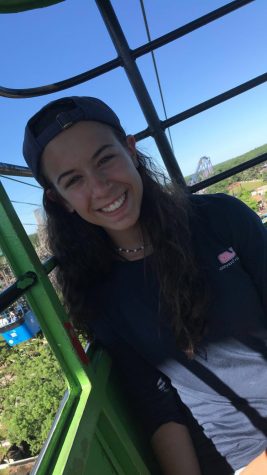 Rayna Katz, Sports Writer
Hi I'm Rayna Katz and I'm a sophomore here at West Morris. I am an allstar cheerleader as well as a year round swimmer. Also, I'm currently the 10th grade...