Restaurant Review: Aztec Authentic Mexican Restaurant 
Hang on for a minute...we're trying to find some more stories you might like.
Restaurant Review: Aztec Authentic Mexican Restaurant 
I was curious about  the name of the restaurant, Aztec Authentic Mexican Restaurant, questioning its authenticity. It is one of the few restaurants in the area that produce Latin food due to the fact that it is surrounded by small diners and fast-food chains, making it unique immediately. My craving for Hispanic food kicked the experience into high gear and I began looking at the menu for the restaurant prior to the visit. The variety was large, ranging from a typical Hispanic breakfast to traditional Mexican desserts. The menu also included dishes for vegetarians such as a variety of salads and their homemade vegetarian burritos. Unfortunately, there are no vegan meals, but dishes can be manipulated for the customers' preference for a non-animal related meal. 
The restaurants interior was designed with Mexican decor that had been replicas during the era of the Aztecs. The ombre red walls brought overall positivity to the restaurant's atmosphere, welcoming each curious guest. The chairs were painted individually with different patterns and animals, inspired from traditional Aztec culture. 
The waiter approached us the second we entered the building, offering any available table that suited our preference. He was dressed in a uniform shirt provided by the restaurant along with his personal choice of pants. Itt was a laid-back style, but overall his appeal was neat. Throughout the experience, he was attentive with asking if everything was okay or to our satisfaction, which it most definitely was. We decided to order the Mexican Style tacos, which came in multiples of three soft corn tortillas topped with the customers' choice of meat. The meal had been displayed on a plate decorated with old Aztec patterns to make the experience even more realistic. The savory thin-sliced steak melted in my mouth as I consumed the fresh onions, cilantro and guacamole that was included in the meal. The meat had been spiced and cooked  to perfection, making it more delicious. The portions that had been provided for me and my guest had been more than enough for us to consume, and we had to bring home leftovers. Their pricing is more than fair, considering the portion provided with each meal.
The room contains about nine tables, with two chairs apiece, as well as two rows of benches against the wall for extra seating. The restaurant itself is able to fit about 40 people at most with all of their seats and small area. There was quiet Latin music playing on the speakers to fill the room, but did not interfere with customers' conversations or meal.  
Overall, the experience at the Aztec Authentic Mexican Restaurant had been more than satisfactory because of the helpful service and their magnificent-tasting Mexican food. I would recommend this restaurant for customers who enjoy Latin food or spicy food. Unfortunately, their parking behind the building is limited and tight, making it difficult for one to maneuver their vehicle if there are many other guests.
Overall Rating: 8/10
For more information visit their  website, which includes the whole menu as well as some background to the restaurants origins. They are located at 35 Perry Street in Chester, New Jersey. They are closed on Mondays, but open every other day at 10 a.m. during the week. On the weekend, they open from 9:00 a.m. and close at 10:00 p.m. on Saturdays and 8:00 p.m. on Sundays. Any contact information can be found on their website and any questions can be directed at to (908-888-2111) or their email, [email protected].
Hang on for a minute...we're trying to find some more stories you might like.
About the Contributors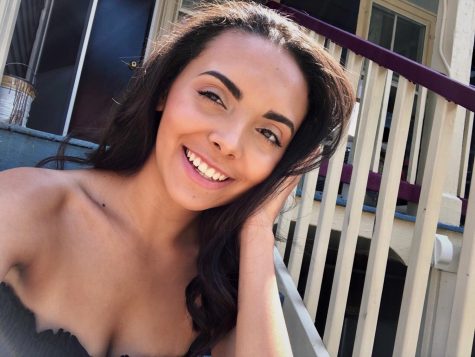 Tiffany Blanchard, Layout Editor
Tiffany Blanchard is a senior at WMC. This is her first year of journalism, she took this class to further improve her writing skills. she loves writing...