Celebrities and Their Costumes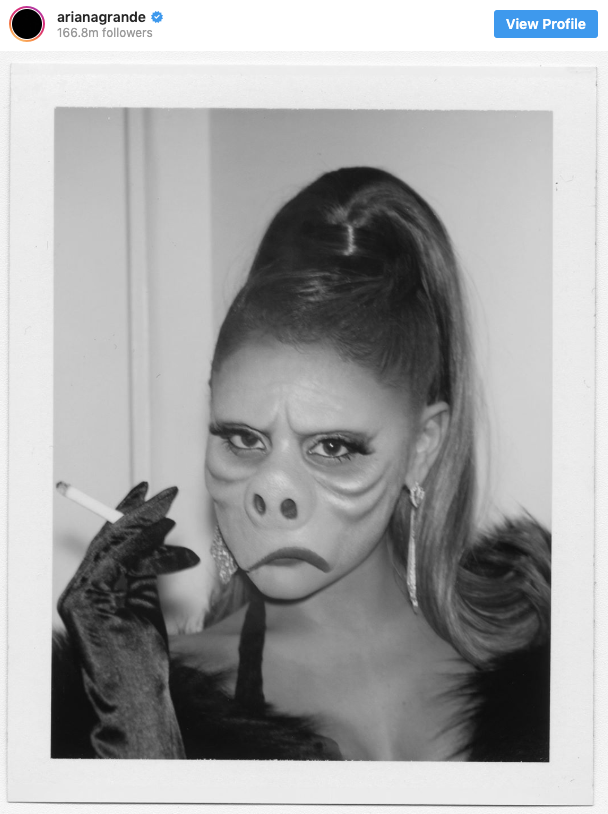 Halloween may be over, but the costumes of the past holiday are anything but over. Celebrities have made an impression on the media from their very thorough and glamorous costumes. Choosing the best ones of the year is no easy task, but there are certainly ones that stand out as eye catching.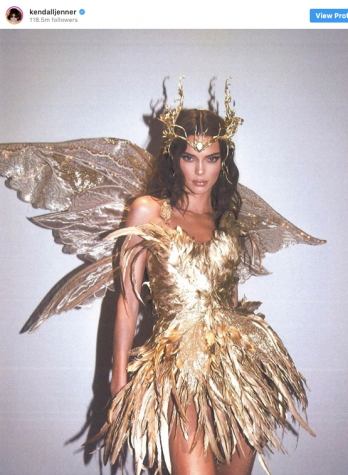 Kendall Jenner dressed as a forest fairy while attending her own Halloween-themed birthday bash on October 31. She wore a mini, gold, feathered dress which featured a set of incredible gold wings. Kendall accessorized her fantasy look with gold antlers and prosthetic elf ears. Needless to say she nailed her magical look this year.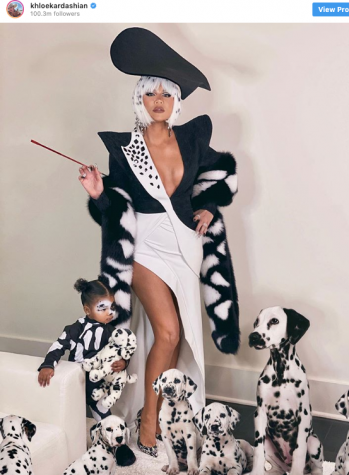 Khloe Kardashian dressed as Cruella de Vil from 101 Dalmatians. Her stunning outfit definitely encapsulated the style of the Disney villain. She posed with her daughter, True Thompson dressed as an adorable puppy, and even included actual dalmatians in her photo!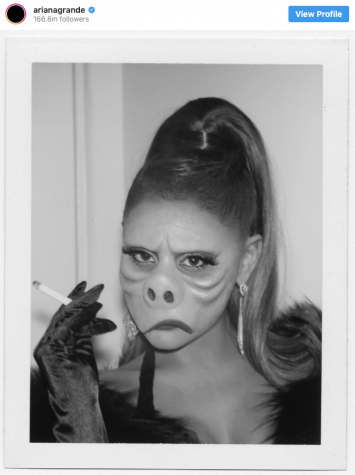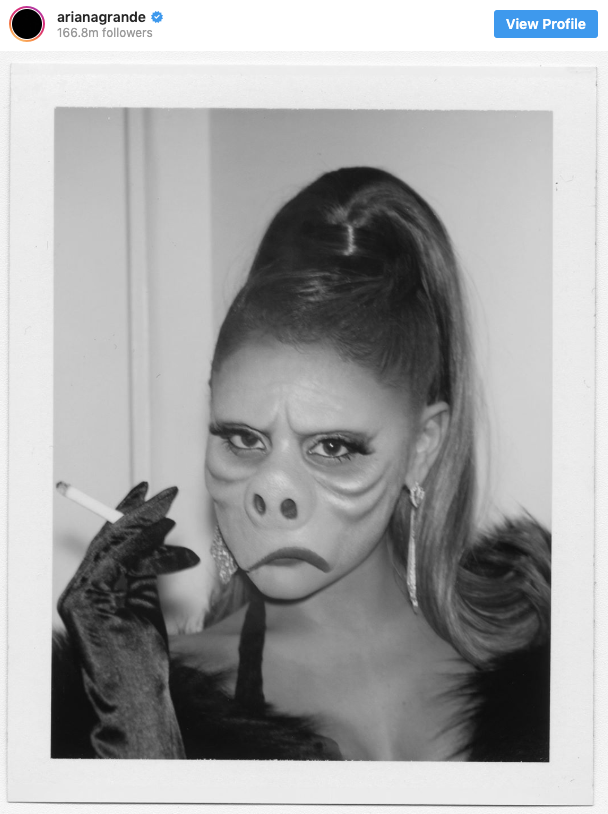 Ariana Grande's costume is a throwback to a classic Twilight Zone moment. Her costume eerily and accurately references the "Eye of the Beholder" episode from 1960. Ariana modeled her extensive FX makeup and to say that the makeup was spot-on would be an understatement. It encompasses the sunken eyes and twisted mouths of the doctors in the episode.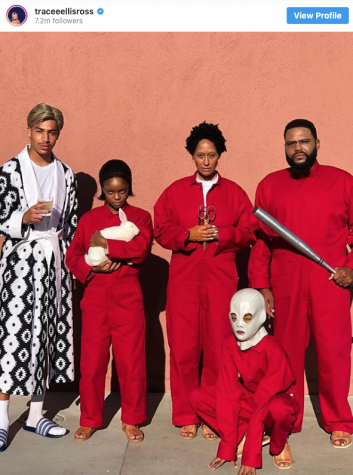 Tracee Ellis Ross and her Black-ish co-stars dressed as the Tethered from "Us" for the show's Halloween episode this year. The actress shared a few snaps of herself and the group channeling the terrifying doppelgängers from Jordan Peele's horror film. It is safe to say that the cast nailed the costumes, and the terrifying expressions.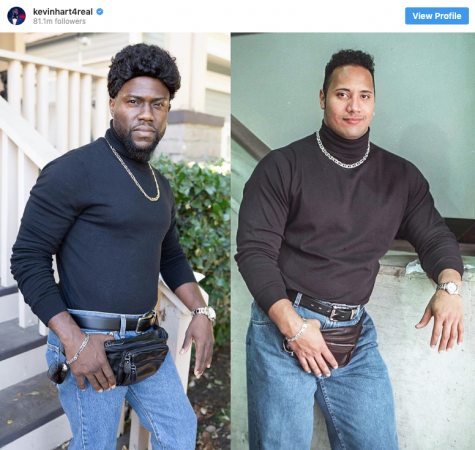 Kevin Hart trolled his good friend, The Rock, with his Halloween costume this year. The now famous 90's look of Johnson in a black turtleneck, silver chain, jeans and a fanny pack, inspired Hart's costume and has been an ongoing iconic picture in media. The Rock commented back on the hilarious Instagram photo saying "#brotherlylove" .
Halloween of 2019 contained some legendary costumes. Most of them left viewers feeling amused or impressed. Needless to say, it was a successful holiday. The costumes succeeded most not due to the laughs and awe, but because of the other art each costume referenced. Celebrities creatively used their costumes to bring attention to passed art or entertainment, keeping artistic traditions and icons alive in media.