Celebrating Anna McFarland
Hang on for a minute...we're trying to find some more stories you might like.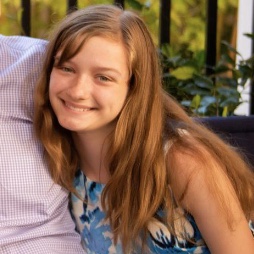 Anna McFarland, a freshman here at West Morris Central, passed away on Sunday, November 24th, 2019, after a 16-month battle with leukemia. Despite her illness, you would always find her smiling and laughing. Anna had the most contagious smile and radiated joy and sunshine wherever she went. Through all her treatments, she never lost her spark. She was always finding something to joke about. Instead of complaining about some of the effects of her treatment, she found the humor in it, once saying, "does anyone have any Aquaphor? My skin is as dry as my sense of humor!"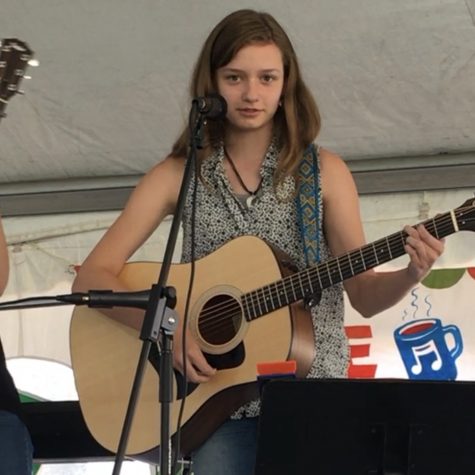 Anna loved art, reading and writing. She also loved music, especially singing, playing the guitar, and the violin. She was a member of Orchestra and Fiddle Club in middle school and sang in a Christmas caroling group at her music studio called "Figgy Puddings." Anna was also a member of the Girl Scouts of America. 
Anna had the biggest heart, filled with so much love for everyone around her. She loved animals, especially her own two dogs. It made her day when she was visited by a therapy dog in the hospital. Her father, a veterinarian, previously worked with the American Humane Association to design a study of the effect dogs can have on children undergoing cancer treatment. When they heard about Anna's diagnosis, her favorite therapy dog, Swoosh, came all the way from Tennessee to be with her. She described her experience by saying "You know that warm and fuzzy feeling you get when you're happy? It's kind of that feeling."
Anna passed away on the anniversary of Freddie Mercury's passing. He was one of her idols and her family found some comfort in knowing that they would share that.  
Despite never physically attending West Morris Central, Anna made an impact on so many people here. We are proud to call her a member of the Pack. 
Hang on for a minute...we're trying to find some more stories you might like.
About the Writer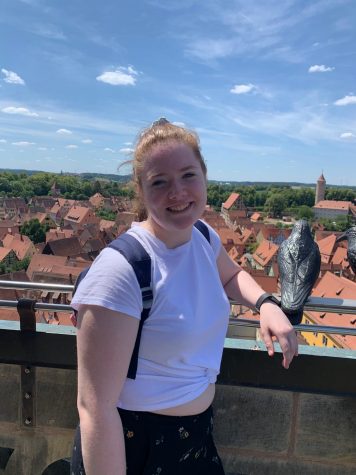 Kyra Conover, Features Editor
Kyra Conover is a senior and is very excited to be the editor for the Features department! She is also one of the leaders of the Loreleis a cappella group...