Harvey Weinstein Trial
In early January, the rape trial of Harvey Weinstein commenced in a Manhattan courthouse. Weinstein has been accused of five felonies and if charged could be sentenced to life in prison. Over 90 women have accused him of sexual misconduct. A total of six testified during his trial. The allegations against him have prompted the #MeToo movement. 
Weinstein's lawyers have denied all allegations claiming that the sex was consensual and that these women were opportunistic trying to advance their own careers. They even went as far as to claim that intimate relationships continued after the supposed attacks. But the testimonies of these six brave women paint a very different picture.
The first woman Annabella Sciorra, an actress best known for her role in "The Sopranos," claims that Weinstein raped her in her apartment in Los Angeles. However, since the attack happened in the early 1990s it is too old to be charged as rape under New York law. Instead, prosecutors are using her testimony to strengthen the charge of predatory sexual assault. 
The next woman is Mimi Haleyi, a producer. When she met Weinstein she was a producer assistant in need of a job. Weinstein invited her to work on the set of "Project Runway." Before a trip to Los Angeles in 2006, Haleyi was invited to Weinstein's home. It was there when, despite her objection, he forcibly removed her tampon and performed oral sex on her. Due to this attack, Weinstein has been charged with "one count of criminal sexual act and predatory sexual assault" according to the article "These Are the 6 Women Who Are Testifying Against Harvey Weinstein" by the New York Times.
Jessica Mann is the third woman to testify. In 2013, Mann, an aspiring actress, met Weinstein at a Los Angeles party. After a few other meetings, Weinstein began inviting Mann to parties held by his production studio where they would discuss her acting. Mann believed that Weinstein was interested in her career. 
Weinstein met Mann and her friend at a hotel to discuss supposed leading roles he had for them. Once in his room the two women were separated and Weinstein took Mann to his bedroom.  It was there where he forcibly performed oral sex on her. Once he was done, he reminded her of the power he had in the industry.
 Unfortunately, Weinstein's attacks on Mann did not stop there. On March 18, 2013, in order to save her career, Mann set up a breakfast meeting with Weinstein. However, Weinstein got to the hotel early and entered her room. Upon his arrival, he injected his genitals with erection medication and raped her. Weinstein was charge with first and third degree rape, as well as, predatory sexual assault.
  In 2004, Dawn Dunning, a 24 year old aspiring actress, met Weinstein at a New York City Lounge. After several meetings, where they discussed acting, he became a mentor to her. One day Weinstein invited her to his hotel for a meeting. Once in his bedroom Weinstein slid his hand under her skirt and inserted his fingers into her vagina. When she jumped, Weinstein apoligzed. 
Not longer after this incident, Weinstein invited her to his hotel to sign contracts concerning roles in the movies he was producing. Dunning arrived at the hotel with one of Weinstein's assistants. Weinstein threatened her saying that she would get three parts in his movies if she had a threesome with him and his assistant. He continued by telling it was how other actresses got ahead. Dunning fled the hotel and never spoke to Weinstein again. Prosecutors hope her testimony will show Weinstein's long history of abuse. 
Lauren Young, a 22 year old model eager to get into the acting industry, met Weinstein in February of 2012.  Young had written a script and a woman informed her that Weinstein was interested in reviewing it. The three met at a hotel in Beverly Hills.Young ended up in a bathroom with Wienstien, where he "pulled down her dress, groped her breasts, masturbated and ejaculated onto the floor," according to  "These Are the 6 Women Who Are Testifying Against Harvey Weinstein." Young never spoke to Weinstein again. 
In 2005, Tarale Wulff was an aspiring actress waitressing at a members only club in SoHo, it was there where she met Weinstein. One night that same year Weinstein pulled Wulff into a stairwell and maturbated in front of her until she ran away. 
However, Wulff still agreed to meet at his company's office to discuss a role in a movie produced by Weinstein's brother. Weinstein took her from the office to his apartment, where he raped her. She protested but he told her not to worry because he could not have children. Wulff has never spoken to Weinstein since her attack. 
Half of these women never spoke to Weinstein after their attack and pursued other careers out of fear. The other half did not have a choice and were forced to maintain a professional relationship with Weinstein. It is now up to the jury to decide the fate of Harvey Weinstein. 
https://www.nytimes.com/2020/01/27/nyregion/weinstein-trial-recap.html
https://www.nytimes.com/2020/01/26/nyregion/harvey-weinstein-trial-accusers-testimony.html
https://www.nytimes.com/2020/01/23/nyregion/harvey-weinstein-annabella-sciorra-trial.html
About the Writer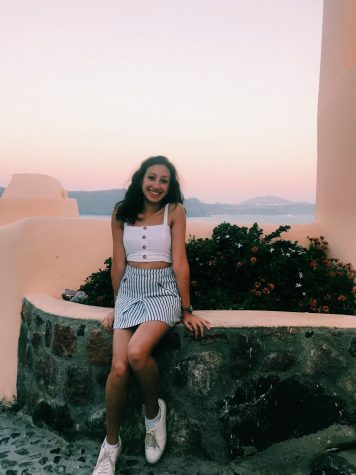 Sarah Sehgal, Staff Writer
Sarah Sehgal's currently a Senior at West Morris Central High School. This is her second year writing for The Paw and she is very excited about it. Sarah...