Did You Pack Everything?
As the school year winds down, students, teachers, and parents begin to reflect on what has happened over the course of the year, and the seniors graduating begin to think more about what lies ahead.
For the graduates attending college in the fall, finding a roommate, major, and a place to live on campus seem to take up most of your attention. Yet one of the most important things that always becomes a last minute task for many is packing. This can seem like a daunting task, as it is very overwhelming and there is the constant feeling of always forgetting something crucial. Not only that, but finding out where to even begin when the time comes around for packing can be difficult all on its own.
To help avoid these issues and make the transition into the next chapter of your lives as easy as possible, The Paw has created a checklist with some of the basic things we believe every incoming freshman should bring with them to their first year at college.
1.) Clothing
Although this may seem like the obvious, making sure you are bringing enough clothes with you is very important! Also, before heading off to campus, have an idea of what the weather is generally like there so that you can bring appropriate clothing. In addition to that, you can use drawer or closet organizers to help maximize your space.
2.) Mini fridge and microwave
Depending on your school's guidelines, incoming students can bring their own mini fridge and microwave or the school will supply them. Having these appliances in your dorm makes all the difference. If you don't feel like going to the dining hall, there is always the option to stay in when you have these!
3.) Bedding
One of the most important things on this list is bedding. Prior to you moving into your dorm, you have to remember that other people have lived and slept in your room before. Some of the crucial things you do NOT want to forget are a mattress cover, mattress topper, throw cover, and of course, pillows.
4.) Toiletries
One of the basics – from your favorite shampoo to your toothbrush, there are many things that fit into this category and generally are unique from person to person. Some things that people tend to forget are towels and laundry detergent or pods to wash your clothes!
5.) Brita/water filter
Buying water bottles everyday can be quite expensive, as well as bad for the environment, and filling your water bottle with tap water is not always the best for you. To avoid these, bring a brita or any kind of water filter with you so that you always have a clean/filtered source of water!
6.) Fan
Depending on where you decide to go to college, the weather could be extremely cold or excruciatingly hot. Bringing a fan with you can help cool down your room or even just help with the airflow and circulation in your room.
7.) Umbrella
No matter where you go to college, it is bound to rain at some point in time. Bringing an umbrella with you is never a bad idea and will always leave you prepared.
8.) Shower caddy and shower shoes/flip flops
This item is a part of the toiletries section yet it is so important that it might as well be its own item. If you are using a communal bathroom, having a shower caddy makes it easier to transfer your items between your dorm and the bathroom and using shoes to protect you from the ground of the shower is always important as well.
9.) Dust pan
Bringing a dustpan to college may not seem like a necessity, but bringing this with you can help with cleaning your dorm or help you clean up your spilt goldfish or a broken glass.
We hope that this list helped give you a general idea and start for your packing over the summer. Although the seniors did not have a traditional end to their final year at West Morris Central, the memories you all have made together and the impact your class has made will never fade. We wish you all luck with your future endeavors and a great summer!
About the Writer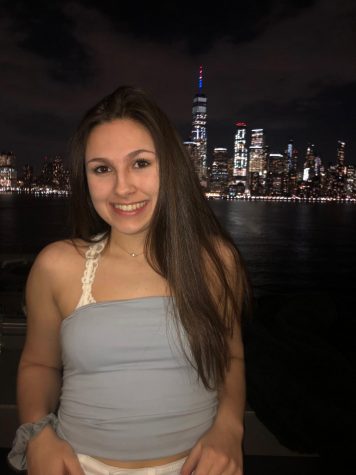 Sydney Stanilious, Co-Editor In Chief
Sydney Stanilious is a senior here at West Morris Central. This is her second and final year taking journalism and she is one of The Paw's editor-in-chiefs...