Vying in the Veepstakes: Biden's Vice Presidential Picks
With Joe Biden having officially cinched the threshold of 1,991 delegates needed to secure the nomination following his victory in the Pennsylvania primary on June 2, all eyes turn to the other half of the national ticket: the vice-presidential nominee. In the eleventh and final Democratic primary debate, Biden attracted many headlines for his pledge to choose a woman as his running mate; while not unprecedented, as both Walter Mondale in 1984 and John McCain in 2008 picked female running mates, respectively Geraldine Ferraro and Sarah Palin, both of those tickets were ultimately unsuccessful. Should the Democrats win the 2020 election, this would mean whoever Biden picks will become the first female vice president in history. 
While the so-called "veepstakes" have always been an important part of the political process, they are more crucial than ever in 2020: Biden is 77 and would become the oldest president ever, should he be elected president, and has strongly signaled he would not run for a second term. Thus it is highly likely that whoever he chooses to become Vice President would eventually become president, whether through stepping in should Biden be incapacitated, or running for president in 2024. Past Vice Presidents have usually blasted through party primaries should they run for president, such as Walter Mondale in 1984, George H.W. Bush in 1988, Al Gore in 2000, and of course Joe Biden himself in 2020; the only Vice President in recent memory to be denied his party's nomination for president was the unfortunate Dan Quayle, who lost in the 2000 Republican primaries to George W. Bush, the son of his former boss.
So far, Biden's vice-presidential selection team has been quiet as to who they are favoring, though recently his shortlist for the nomination has emerged. Following an initial round of interviews, the list of candidates has surfaced: Atlanta Mayor Keisha Bottoms, Florida Representative Val Demings, former National Security Advisor Susan Rice, California Senator Kamala Harris, Michigan Governor Gretchen Whitmer, former Georgia State House Minority Leader Stacey Abrams, Massachusetts Senator Elizabeth Warren, and Minnesota Senator Amy Klobuchar. Also rumored are Illinois Senator Tammy Duckworth and Wisconsin Senator Tammy Baldwin. 
That's a lot of names to digest, but in general they represent three different avenues of attack for Biden in the 2020 elections: focusing on boosting African-American turnout, exciting young progressives, or securing the Midwest. 
Path #1: Boosting African-American Turnout
Biden's first and arguably most important category is boosting African-American turnout, which was crucial to Barack Obama's victories in 2008 and 2012 and a contributing factor to Hillary Clinton's loss in 2016. Between 2012 and 2016, African Americans' voter turnout dropped by 7%, which was crucial in places like Michigan and Pennsylvania where traditional urban centers like Detroit and Philadelphia tend to lean Democratic, while the rural areas and suburbs lean Republican. 
Moreover, Biden owes his success in the 2020 Democratic primary largely to African-American voters, who buffeted his sagging campaign with an overwhelming victory in South Carolina. In particular, he owes a great deal of his comeback to Jim Clyburn, the House Minority Leader, who endorsed him right before; since then, Clyburn has repeatedly stressed his desire to see an African-American woman become Vice President. Of course, there is also a sentimental side to this strategic choice: Biden served as Vice President to Obama, and in turn passing the torch to an African-American woman would serve as a powerful symbolic gesture. Lastly, of course, with the George Floyd protests breaking out across the nation, there has been further calls for an African-American running mate to more adequately represent the interests and concerns of African-Americans.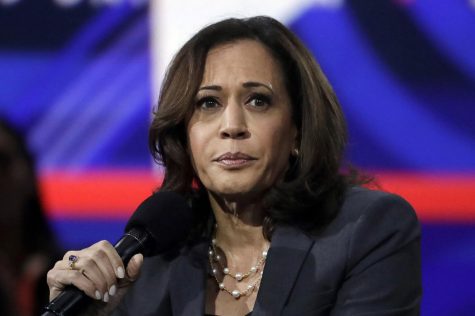 The African-American women on Biden's shortlist, as of the time of writing, include Kamala Harris, Val Demings, Stacey Abrams, Susan Rice, and Keisha Bottoms. Of them, the leading contender (if not the outright favorite) is California Senator Kamala Harris, who ran against Biden in the 2020 primaries before dropping out and later endorsing him. Harris, a former prosecutor and California Attorney General, has flaunted her law-and-order credentials in the wake of the George Floyd protests, though she has been criticized by progressives for parts of her past record. Moreover, Harris, at a comparatively young 55, would inject a considerable degree of youthful energy to Biden's campaign. 
However, the two sparred in the primary, with Harris delivering a memorable critique of Biden's past stances on bussing in the June 2019 debate: "That little girl was me," she scolded him, referring to the African-American children whose opportunities for equal education were restricted by the lack of mandatory school bussing. Nonetheless, since then the two have renewed their previously warm relationship; Harris was reportedly close to Biden's late son Beau, and Biden has emphasized his preference for a respectful and "simpatico" relationship similar to the one he had with Obama.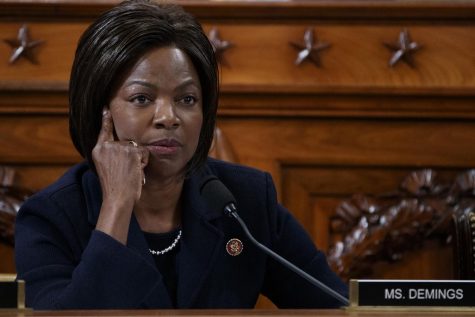 Aside from Harris, another recent rising star is Florida Representative Val Demings, who likewise has flaunted her law-and-order past as an Orlando police chief. Demings, who was one of the House impeachment managers during the Senate trial of Donald Trump, drew widespread attention for her strong performance. Moreover, she could give Biden a boost of support in Florida, the perennial swing state and a must-win for Donald Trump. However, criticism has also been levied against Demings for lack of experience in national politics, and a history of brutality in her former Orlando police department.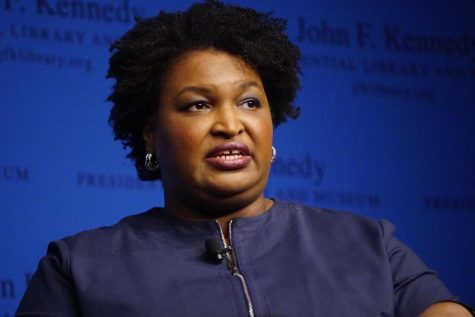 A third potential pick for Biden is former Georgia State House Minority Leader Stacey Abrams, who at age 46 is the youngest person on the shortlist. Abrams had been the Democratic nominee for Governor of Georgia in the 2018 election, and came within 2% of winning. Since her defeat, Abrams has been focused on the fight against voter suppression, and delivered the Democratic response to the State of the Union in 2019. Unlike some of her rivals, Abrams has not been shy about campaigning for Vice President; she declared herself actively seeking the spot in late April. However, as with Demings, she has been criticized for her lack of experience, having only served at the statewide legislative level.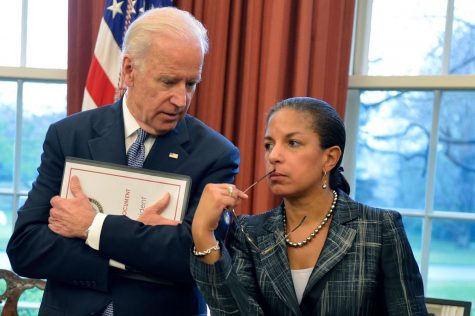 Besides these top three contenders, some other possible choices are former National Security Advisor Susan Rice and Atlanta Mayor Keisha Bottoms. Rice served alongside Biden in Obama's Cabinet, serving as Ambassador to the United Nations and later National Security Advisor. However, her star was tarnished by the 2012 Benghazi controversy; moreover, Biden's foreign policy credentials are extensive, and Rice would thus bring little to the table. As for Bottoms, while she has attracted considerable media attention and praise for her response to the George Floyd protests in Atlanta, she shares the same lack of national experience and name recognition as Demings and Abrams, with few of their advantages.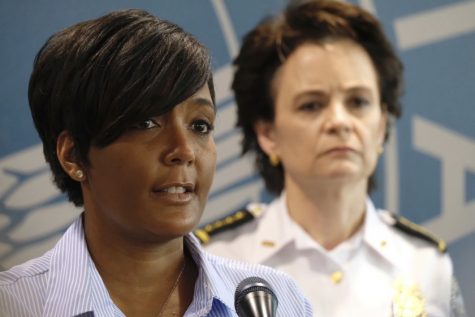 Path #2: Exciting Young Progressives
An alternative path for Biden is to shore up his left flank by picking a progressive running mate, thus winning over many supporters of his chief rival in the primary, Bernie Sanders. Biden has comparatively low levels of support from voters under the age of 45, and one way to secure their support would be to pick a progressive running mate. Several names have been suggested, such as California Representative Barbara Lee or Massachusetts Representative Ayanna Pressley, but the only option in serious consideration is Massachusetts Senator Elizabeth Warren. 
Warren ran in the 2020 presidential primaries as a progressive firebrand, and was briefly considered the frontrunner in October 2019—eclipsing Biden himself—before seeing her support fall after lackluster performances in the early states. Having made a name for herself as the candidate with plans, with her trademark slogan "I've got a plan for that", Warren would bring considerable progressive bona fides to Biden's campaign, with plans for expanding health insurance, educational reform, and financial oversight. Warren has consistently scored the highest among Biden's prospective vice-presidential candidates in opinion polling, with 36% of Democratic voters favoring her in a recent CBS poll and 34% in a YouGov poll.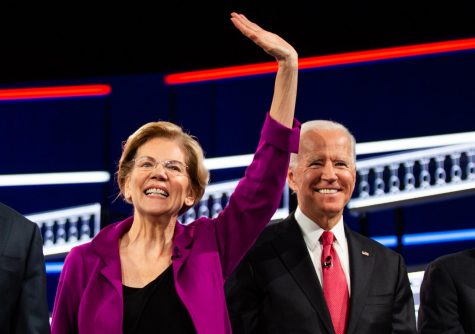 Moreover, Warren was the first presidential candidate to release a plan for combating COVID-19, all the way back in January 2020, and as early as July 2019 had warned of impending economic collapse. This is not the first time she has acted as a Cassandra figure; in 2006, as a professor at Harvard University, she had warned of a coming economic recession. When the Great Recession of 2008 hit, she was one of the architects of economic recovery, designing the Consumer Financial Protection Bureau. Choosing Warren would be the best choice for Biden to signal his intentions on rebuilding the American economy in the wake of the COVID-19 pandemic.
However, selecting Warren does have several drawbacks. Some progressives, especially Sanders supporters, still hold a grudge over her allegations that Sanders had privately commented that a "woman couldn't win" in 2020, as well as her perceived backsliding around issues such as Medicare For All. Moreover, as an older white woman from Massachusetts, Warren would not bring balance to the presidential ticket in any area except ideological, and give little regional advantage. Lastly, with Massachusetts being currently led by a Republican governor, should Warren leave her post as Senator, her replacement would likely be a Republican unless the Democratic supermajority in the Massachusetts legislature overrules the pick.
Path #3: Securing the Midwest
The third choice for Biden is to shore up the key swing states in the Midwest: Minnesota, Wisconsin, and Michigan. In 2016, Trump won upset wins in the latter two states and came within 1% of winning Minnesota, shattering the previously impenetrable "blue wall" of the Upper Midwest. Historically, vice-presidential picks have bumped up support in their home state by about 1 to 2 percentage points, which can be crucial in these swing states. Of the Midwestern vice-presidential choices, Amy Klobuchar, Tammy Duckworth, Tammy Baldwin, and Gretchen Whitmer are considered the leading options.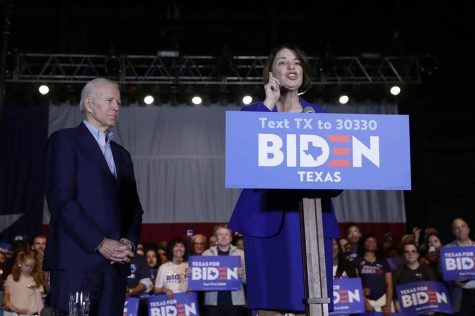 Minnesota Senator Amy Klobuchar, for months, was highly favored to become Biden's vice president; another candidate in the 2020 presidential primary, she had consistently angled herself as an ideological partner to Biden, and crucially dropped out and endorsed Biden right before Super Tuesday, arguably delivering to him her home state of Minnesota in the primaries at a make-or-break moment in Biden's candidacy. She could serve the same role in the 2020 election, ensuring that Minnesota remains in the Democratic camp and boosting Democratic chances across the Midwest; while Clinton won by only 1% in 2016, Klobuchar was re-elected in 2018 by an overwhelming 24% margin.
Moreover, Klobuchar, who has served as senator from Minnesota for thirteen years, has considerable national experience and could "step in on Day 1" in case of incapacitation. However, other aspects of her record—particularly her tenure as attorney and prosecutor—have come under considerable fire. The officer responsible for George Floyd's death, Derek Chauvin, had a history of police brutality, and was involved in the death of another citizen in 2006 while Klobuchar was prosecutor. However, Klobuchar declined to criminally charge Chauvin, leaving the decision to a grand jury. While this was common practice at the time, this scandal has damaged Klobuchar's stock in the eyes of the public, and Klobuchar's vice-presidential chances have dwindled significantly.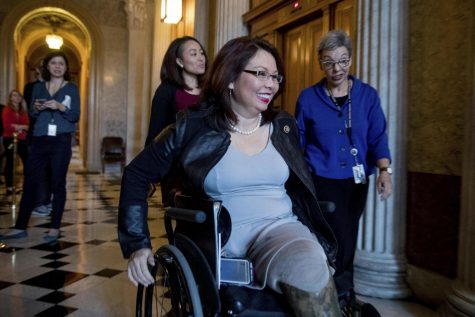 Aside from Klobuchar, two other senators from the Midwest also have a significant change: Illinois Senator Tammy Duckworth and Wisconsin Senator Tammy Baldwin. The two Tammys, in a manner of speaking, are both highly regarded by most members of the Democratic Party and have stellar resumes. Duckworth was a former army colonel who lost both her legs in the Iraq War; she is the first Thai-American and first double amputee to be elected to the Senate, as well as the first Senator to give birth while in office. While Illinois is a Democratic stronghold, Duckworth could boost Biden's support across the Midwest, as well as among veterans.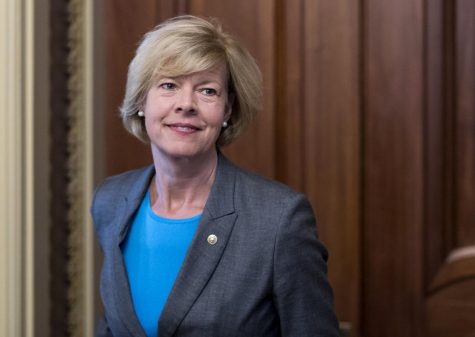 Tammy Baldwin, on the other hand, is from a much more crucial swing state, arguably the most important of them all: Wisconsin, which went for Trump by 0.77% and was the tipping-point state of the 2016 election (the state that brought Trump's vote total to 270). However, in her 2018 re-election campaign Baldwin won by 11%, which is highly promising for Biden's chances in Wisconsin should he choose her. Baldwin is also the first openly LGBT woman elected to Congress, and well-liked by progressives and moderates alike; the only concern for her is, like Warren, the possibility that her Senate seat will flip to the Republicans after she becomes Vice President.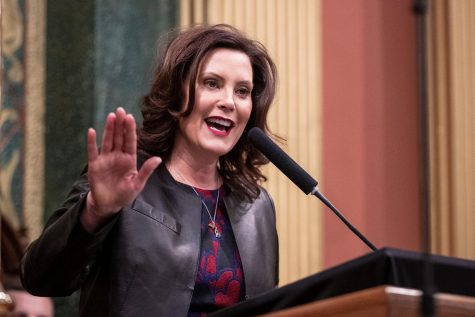 Lastly, Michigan Governor Gretchen Whitmer is a promising choice for Biden's chances in Michigan, another crucial swing state that went to Trump by an incredibly slim 0.23%. Whitmer, a former member of the Michigan Senate, won the 2018 gubernatorial election in Michigan by a resounding 9.5%, bolstering Democrats' hopes of recapturing Michigan in 2020. Since then, Whitmer has seen her star rise as she publicly feuded several times with President Trump, who once referred to her as "that woman from Michigan". However, Whitmer has expressed that she desires to focus on her job in Michigan, especially since it was one of the hardest hit by COVID-19 and then floods in Midland County.
Conclusion
The Democratic vice-presidential nomination is one of the closest-scrutinized contests in recent memory, as Biden seeks to choose a direction and establish his legacy: will he focus on the Democratic Party's African-American voter base, repaying the debts of gratitude he owes to Obama and Clyburn? Or will he choose a progressive in an attempt to bridge the gap between the Democratic Party's increasingly disparate two wings? Or will he focus on his own election by concentrating fire in the Midwest, among dissatisfied blue-collar white workers fleeing the Democratic Party for the Republicans? 
Biden has signaled he will not formally commit to a nominee until mid-July, suggesting he would announce by August 1. With the Democratic National Convention originally scheduled to be held July 13-16, but rescheduled to August 17-20 due to the COVID-19 pandemic (possibly even virtually), this will give the party time to coalesce around him in preparation for the national election against the presumed Republican ticket of Donald Trump and Mike Pence.
About the Writer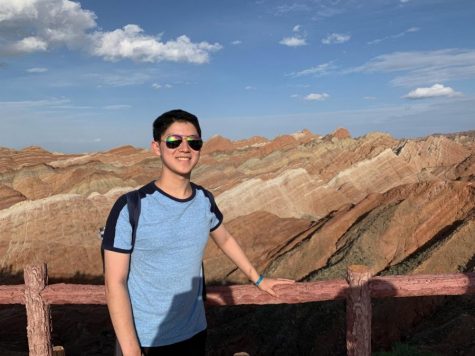 Vincent Jiang, President of Journalism Club
Vincent Jiang is currently a senior at West Morris Central High School and President of Journalism Club. Passionate about global affairs, he enjoys writing...