Trump and Nobel Peace Prize
dHailey Onweller
Too soon to call: does Trump deserve the Nobel Prize for peace?
Just a few weeks after the first all-Israeli plane landed safely in the United Arab Emirates, Donald Trump was nominated for a Nobel Peace Prize. According to BBC News, his nomination is on the behalf of the work he has done to broker peace between Israel, the United Arab Emirates, and Bahrain in what he calls the Abraham Accords. Despite this deal, many Americans are asking, does he deserve to be awarded as a peace broker when racial and social justice battles in America are more passionate than ever?
The Nobel Prize for Peace is awarded to any person who has aided the world in creating peace. According to BBC News, the Norweigian Parliament is in charge of selecting a recipient of the award. Norweigian lawmaker, Christian Tybring-Gjedde, a far right politician, has nominated Trump twice for his efforts in Korea and now for his efforts in the middle east. This nomination is striking as he told Fox News that while he doesn't approve of Trump personally, "The committee should look at the facts and judge him on the facts – not on the way he behaves sometimes."
Tybring-Gjedde believes that he deserves the award for brokering peace between Israel, the United Arab Emirates and Bahrain. The accords are groundbreaking because they create official peace to the unofficial peace that had been taking place and hope to encourage other Middle East nations to join in peace as well(Politico). Through the accords, peace has been agreed upon as long as Israel does not annex more land. The deal became official when it was signed at the white house on September 13th. According to Politico, Trump acknowledged that he hopes this peace deal is symbolic in that he hopes to pressure Palestine into creating peace with Israel as well.
The nomination was announced just as reports regarding Trump's knowledge of the magnitude of Coronavirus Pandemic and evidence that he downplayed its effects came to light. In addition, in light of his reactions to violence and protests, some Americans believe that he does not deserve the award when he is unable to provide peace in his home country.
The question is also raised that after only a few weeks, is it too soon to determine if peace will last? The hope is that after the official deal, more nations will create peace with Israel. Looking at past presidents, President Obama received the award only 200 days into office when he had done little for peace but showed promise as a future leader. According to BBC News, Trump has criticized this decision and has called for Obama's award to be rescinded.
Past American presidents to receive the award include Woodrow Wilson, Theodore Roosevelt, Jimmy Carter and Barack Obama. Roosevelt for his efforts at the Treaty of Portsmouth, Wilson for his draft of the League of Nations, Jimmy Carter for the Camp David Accords and Barack Obama for efforts to strengthen foreign diplomacy(BBC News).
The Nobel Prize for peace is considered one of the most honorable awards, and people expect honorable figures to win it. This way of thinking questions whether the committee should look past Donald Trump's record of questionable conduct or look towards the positive change he has made in the Middle East. At WMC, Project Peace is a club that tries to make the school environment more inclusive and happier. Upon asking member Gabriella Nowak what she thought the Nobel Prize was about to her, she responded "For me, it[the Nobel Prize] symbolizes an individual who makes sacrifices in their own lives for the greater good of humanity." The decision for the award will come down to whether or not Trump's ability to broker peace will last and whether or not the positive change he has promoted in the middle east outweighs violence in the US.
Will the committee be willing to look past Trump's prior conduct or look towards the future with the peace he has started? The winner of the award will be announced in October 2021. The US, and the world, cannot wait to find out the results.
Sources:
https://www.bbc.com/news/world-us-canada-54092960
https://www.foxnews.com/politics/trump-nominated-for-nobel-peace-prize-by-norwegian-official
https://www.politico.com/news/2020/09/09/trump-nobel-peace-prize-410761
https://www.jpost.com/arab-israeli-conflict/former-israeli-diplomats-on-abraham-accord-signing-whats-the-rush-641722
https://www.politico.com/news/2020/09/15/trump-abraham-accords-palestinians-peace-deal-415083
About the Writer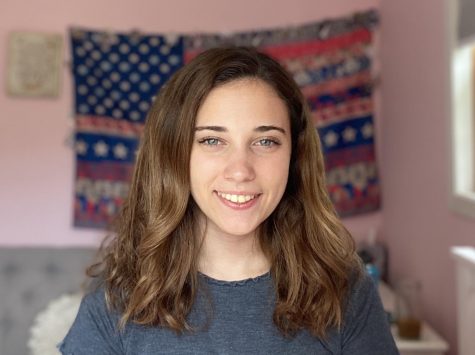 Hailey Onweller, US/World News Editor
Hailey is a Senior at West Morris Central High School. She is the US/ World News editor and a Journalism II student. Hailey loves staying up to date on...