WMC's Homecoming Queen 2020
Homecoming 2020 looked different than any homecoming game before, but that does not mean that the WMC tradition of choosing a Homecoming Queen will change. The students have voted, and our five candidates are…
Chelsey Cochrane
Chelsey is a fun, friendly, and athletic student at WMC. She is a runner for the WMC girls track and cross-country teams and has had great success, such as earning the spot of a captain for the cross-country team this year and holding the distance medley relay record. Chelsey has also placed at state meets, competed at the 2019 New Balance Outdoor Nationals, and played a role in WMC's first place at sectionals. Along with her impressive athletic accomplishments, she has also been student class president in her Junior and Senior year, participates in many clubs such as FBLA, Future Health Professionals, REACH, History Club, Math League, Relay for Life, and is a peer tutor. Outside of her school accomplishments, she also actively participates in her church volunteering as a 4th Grade Religious Education Aide and pianist for church services. 
Aidan Commerford
Aidan is a member of both the athletic and academic programs that WMC has to offer. She has taken on a leadership role through her participation in REACH programs, been a consistent member of the HIghlanders for Humanity Club, and is a peer tutor and mentor to underclassmen. She also is very athletic and is a member of the WMC lacrosse and soccer teams. Outside of school, she is a camp counselor for Vacation Bible School and is a Peer Minister. When she is not busy working on her IB curriculum, she can be found either sketching or reading, as these are two things that she says help her unwind and relax after a long day. 
Juliette Montesino
Juliette is a kind, spontaneous senior here at WMC. She actively participates in the athletic and musical activities and clubs that West Morris Central has to offer. She is a Libero on the volleyball team and has won both "Teammate of the year" and "MVP" awards for her contributions in her freshman and sophomore years. She is also a sprinter and pole vaulter on the WMC Girls Track and Field team and placed as the 4th sophomore girl in the county for pole vaulting. Juliette is a talented cellist in the WMC orchestra and has won the "Outstanding Orchestra Award" and the "Orchestra Gold Award" twice. Outside of school, she also participates in many community service activities such as playing basketball with special needs children, teaching middle schoolers advanced techniques on the cello, and participating as a camp counselor at her Vacation Bible Schools.
Bridget Tierney
Bridget is a member of the REACH club held here at the school and enjoys helping younger children as seen through her opportunity to shadow a teacher for a few days. She is also an active member of both the Highlanders for Humanity club and Sarah's Fight for Hope. When she is not working on school-related work from her rigorous IB courses, she volunteers at an animal shelter. 
Kayleigh Walsh
Kayleigh is heavily involved in many of the school clubs and displays her passions through them. She is a member of the Future Educators Club and Future Business Leaders of America clubs here at WMC. She also has a passion for helping others, as she participates in the REACH and Red Cross programs here at the school. When not busy with her IB Diploma curriculum, she loves to spend time with her family and friends and describes herself as most happy when surrounded by those she loves. 
And West Morris Central's Homecoming Queen 2020 is…… Chelsey Cochrane!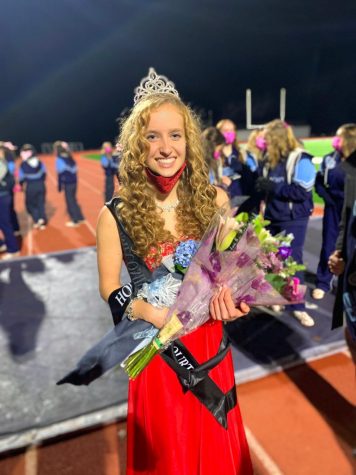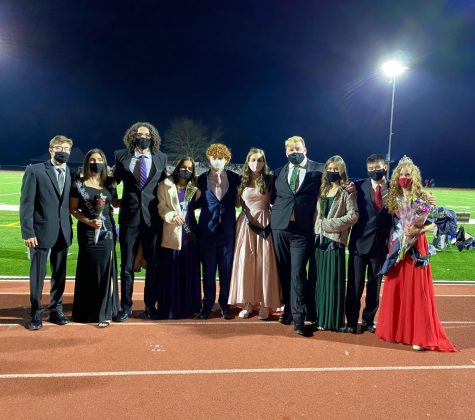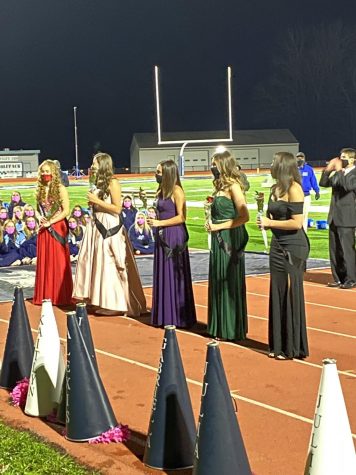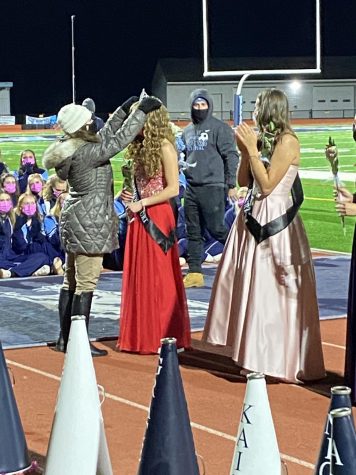 About the Writer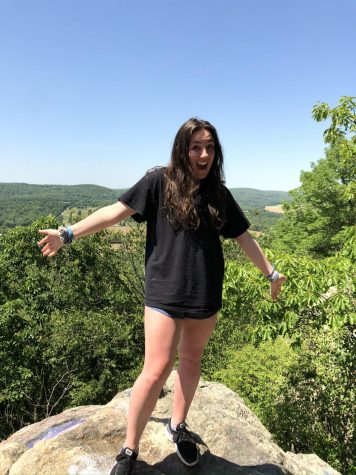 Kristen Hedworth, Staff Writer
Kristen is a Senior at West Morris Central and is very excited to be working on The Paw this year! When not doing schoolwork, you can find her working...