The Best Peppermint Holiday Treats!
While walking around places like Target and Walmart this holiday season, I noticed a bunch of new peppermint themed sweets that a variety of different companies have it out in recognition of the holiday season. My parents and I became intrigued to try some of them, and these are the results…
The first sweet that we tried was the Candy Cane flavor of Pepperidge Farms' famous Milano cookie. Before even opening the packaging, I was excited to try it due to the large image of the cookies on both the back and front sides of the packaging. However, the packaging itself did not scream "Christmas", and could have been very easy to just walk by if it was not on the end-cap of one of the hallways. Opening the package, we felt as though the cookies were just freshly baked since there were about 4 at a time wrapped up in little holders that look like cupcake wrappers. Once we actually got to taste the cookies, they definitely did not disappoint. The flavor was very unexpected and my father said it feels as though the peppermint flavor "cuts through the cookie." We also agreed that this cookie would be best enjoyed with a warm cup of coffee or tea, either in the morning or evening and it is a cookie that you want to savor. All three of us agreed that these cookies are 4-stars out of five and we definitely will be buying them again.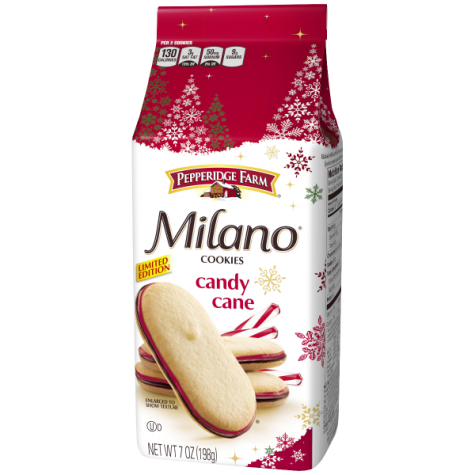 The next candy that we tried are the Mint M&Ms that come out every year around Christmas time. With this one, my father might have been a little bit biased since he works as a part of the marketing team for the M&M's brand and has participated in the launching of the Mint M&M's this year. However, he does provide a unique perspective to the product that none of us are able to see. The packaging of this product felt very familiar since the large M&M's characters were on the bag and it really did scream "Christmas" with Santa hats, gifts, and lots of green. Once we tasted them for the first time this year, we determined that these definitely had the strongest mint flavor to them compared to the other candies, but it was well balanced with the chocolate. Unlike regular milk chocolate M&M's, we were only able to eat about 3-5 at a time before we felt full and satisfied. Overall, we gave this product a three-star rating because they were delicious but it was also something that was already very familiar to us.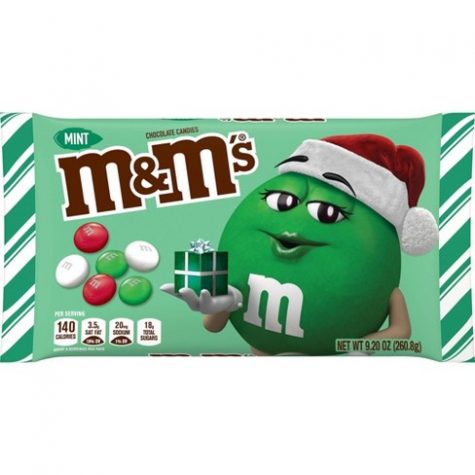 The third and final product that we tried was the Ghirardelli chocolate squares in the flavor Dark Chocolate Peppermint Bark. Right away we all felt as though we were opening to a premium chocolate and thought that the packaging made you feel special and excited to see what's inside. Once opened, the individually wrapped squares were described as "little gifts" that you get to unwrap when going to eat one. Once we tasted it, we all agreed that it is very delicate chocolate that would be best enjoyed while also sipping on a warm drink. For ranking, this is the only one where we were mixed and ended up giving it a total of 3.5-stars out of five because automatically we all compared it to the other candies we were trying and did not enjoy it as much. However, we would not buy it again for ourselves, but it is something that we would buy as a hostess gift for a holiday party or something along those lines.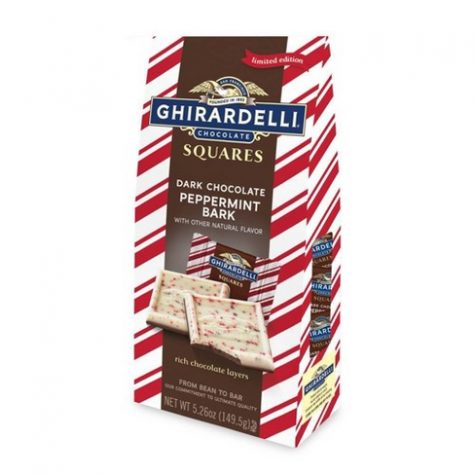 Overall, the holiday treats this year did not disappoint, but the winner for all of us was the Candy Cane Milano cookies! We felt that they had the best balance in flavor, and we were automatically very compelled to buy them again. Second and third place were really a toss-up between the two other candies, but all three have either 3-4 star ratings from all of us, so I would definitely recommend picking up some peppermint holiday treats like these ones the next time you go to the store. 
Leave a Comment
About the Contributor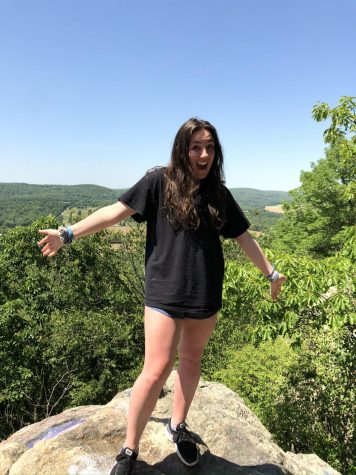 Kristen Hedworth, Staff Writer
Kristen is a Senior at West Morris Central and is very excited to be working on The Paw this year! When not doing schoolwork, you can find her working...