How Professional Athletes Celebrate the Holidays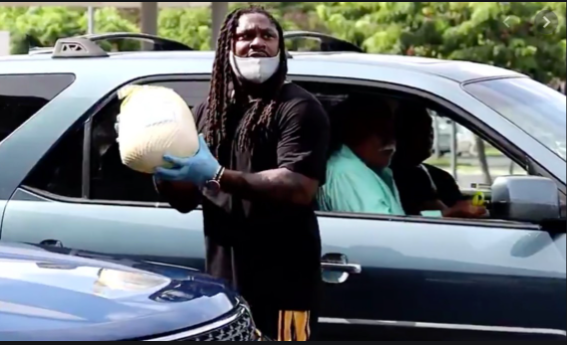 With the holidays quickly approaching, people are prepping their kitchens and buying their gifts, even professional athletes. They have their own families and their own traditions surrounding Thanksgiving and Christmas. Because of their fame we are able to see how athletes like Tom Brady and Lebron James celebrate their holiday through social media and interviews.
All though he is a six time Super Bowl champ, Tom Brady has family traditions of his own. He has shared that every holiday he makes biscuits from his grandmother's recipe. She used to make them for their family but since her passing Brady has carried the family tradition. Brady has stated on his Instagram. He also gifts his teammates five pairs of Ugg shoes each Christmas because of his deal with Ugg. Brady prefers a real tree to a fake tree, with white lights. His favorite cookies are chocolate chip or anything delicious, but no gingerbread. And just like everyone else he loves Christmas music! Brady shared this in an interview with People magazine.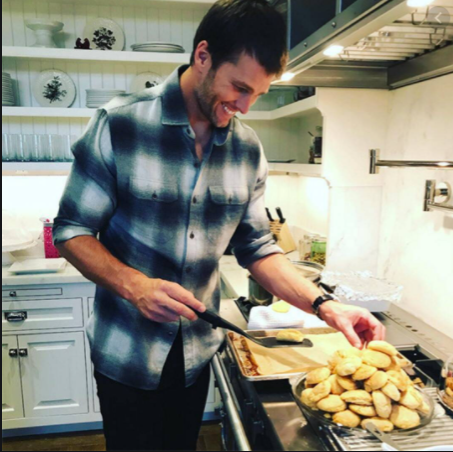 The way that the NFL season is designed there are usually games right around Christmas where teams are battling for playoff berths. If there is a game the day after Christmas, most organizations will do their best to give their athletes the day before off to spend with their families and loved ones. When this happened to the Eagles, their coach said "We'll adjust, but we don't practice, train or meet very long the day before a game. So the holiday has fallen on that day, so we'll just adjust the schedule and give those guys some time to be with their families on Christmas."
Not all athletes are able to be with their families on holidays because of their busy game and practice schedules. Lebron James won't be found sitting around the tree with his kids on Christmas but on the court with his teammates. James tweeted in 2018"Being away from my family for the holidays for work is the absolute worst! Love what I do and wouldn't change it for the world but doesn't change the fact of how I'm feeling at this moment." Not only have NBA players had to miss Christmas with their families but also Thanksgiving. When Lebron played with the Miami Heat in 2013 they had a game the day before Thanksgiving so he hosted the team at his Akron, Ohio home for their own Thanksgiving meal.
One thing that most professional athletes do have in common is that they give back around the holidays. In 2019 Saints wide receiver Michael Thomas visited the Ochsner Health Hospital to deliver a fan a new race car toy. Also last holiday season WNBA and USA Women's Basketball player Elena Delle Donne brought pairs of her signature shoes to the Mary Campbell Center. The Mary Campbell Center provides housing to children and adults with disabilities. This past Thanksgiving Marshawn Lynch, Seattle Seahawks running back went to Honolulu, Hawaii to deliver over 200 turkeys to people in need. Lynch has been known to always be giving back to his community, during the COVID-19 pandemic he gave out masks in his hometown of Oakland, California. Sophomore quarterback at West Morris, John Rolli says that "One of the most important things we can learn from these athletes is to give back to our community."
Professional athletes partake in the same holiday events as us, eating Thanksgiving dinner, decorating the Christmas tree, baking all sorts of treats, and buying gifts for friends and loved ones. Even though they are the top performing athletes of their sports, they still find time to eat some cookies through the holiday season.
Leave a Comment
About the Contributor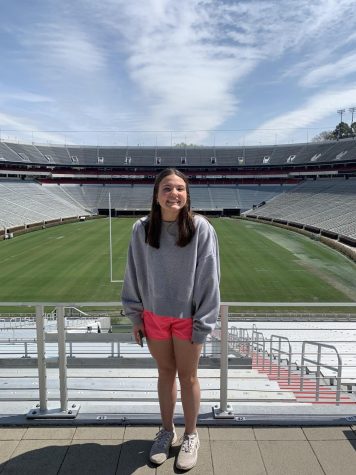 Lizzie Rubright, Sports Editor
Lizzie is a senior and in her third and final year writing for The Paw. Lizzie loves all things sports: watching them, playing them and especially writing...