Some of My Favorite 'The Coffee Potter' Creations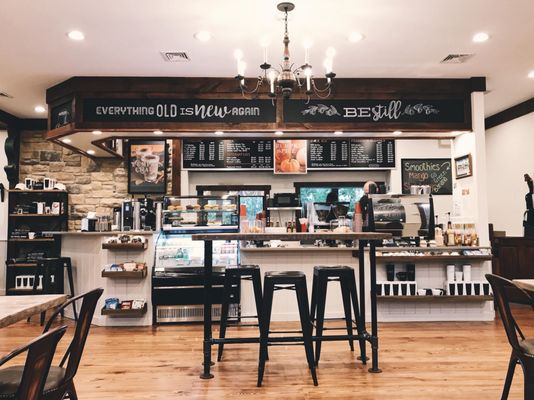 The Coffee Potter is a well-loved coffee shop known by many as the heart of the small town of Long Valley, New Jersey. The quaint shop opened in 2016 and has been a complete hit with the public ever since. As a long-time customer of the shop myself, I can tell you that it lives up to the hype it receives and even more. The people, location, environment, and coffee itself is an absolute hit in my book.
The building itself has so many features that make it just that much more inviting and convenient for customers. One of which is that it is located right along the Columbia Trail that runs through Long Valley and is a great starting point for biking, walks and jogs where you can treat yourself after a workout with a handcrafted drink. One of the best features of the building is the fact that it has a drive-through window, allowing it to remain open all throughout the lockdown and easy access from the safety of your car. Another great feature of the building is the small private room that you are able to reserve for small events and gatherings. When no one has reserved that room, it is always open to the public to provide more seating.
Running into friends is one of my favorite things about the shop, and since it is such a local hot spot, it is almost impossible to not see a familiar face if you've been going there a while. All of the employees are extremely friendly and are always up for a conversation, and the staff always encourages community interaction. It is clear that I am not the only one who feels this way either based on the numerous cars that are always in the drive-through line whenever I pull up to it. I know people who come all the way from Chester or Mendham just for the experience that The Coffee Potter provides to all of its customers. Whether I am at the drive-through window or getting ready to take a seat for a few hours in the local business, I am continually greeted with smiling faces, and it's a very positive experience.
Now, for the coffee itself. I personally do enjoy a black coffee every once in a while, and this is my go-to place to get it. The blend of their coffee is strong, but not overwhelming while also being a very smooth experience. Adding a little bit of cream or sweetener and it's just as amazing. Their specialty drinks are just as delicious as their coffee, and these include smoothies, frozen hot chocolates, matcha, chai and so much more. I find the pricing of all of these drinks to be fair as well. It's right around the same amount of money you would pay at a place like Starbucks for a drink, but the quality is so much better. I think I am to the point where I've tried just about everything on the menu, but my go-to order when I go there is a chai latte or just a plain coffee with almond milk.
Along with coffee, they also sell some of the best pastries I have ever had, specifically their muffins. When I see them in the display case it is very hard to resist buying one to enjoy. My favorite that they have had is a banana poppy seed muffin, which I highly recommend. Along with muffins, they also sell some delicious croissants, biscotti, scones, cookies, and crumb cake. They even sell pre-made lunch opinions such as sandwiches and wraps if you are in need of a quick to-go meal. Off to the side of the food display case, The Coffee Potter also has a bunch of merchandise that they sell to the public such as sweatshirts, hats, mugs, and their ground coffee. Personally, I have purchased a coffee mug and a few pounds of their fresh ground coffee and the quality is just as you would expect a coffee shop like this to have.
Overall, The Coffee Potter has been a welcomed business enjoyed by many ever since it opened. Every experience I have ever had within the four walls of the building has been a positive one and I can't recommend this place enough to people. The staff, the environment, and the coffee are all elements that make this local coffee shop such a hit with people both inside and outside of Long Valley, and I have a feeling that it will be more and more successful for many years to come.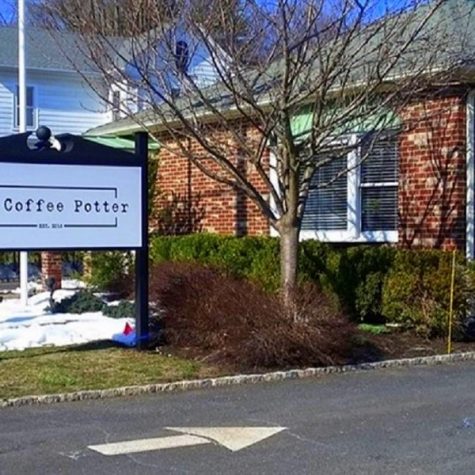 Leave a Comment
About the Contributor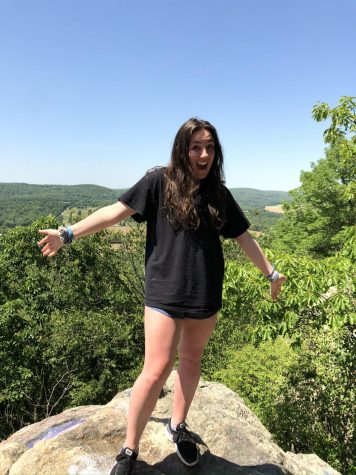 Kristen Hedworth, Staff Writer
Kristen is a Senior at West Morris Central and is very excited to be working on The Paw this year! When not doing schoolwork, you can find her working...